Faculty Q&A with Sandra Colton-Medici
October 18, 2017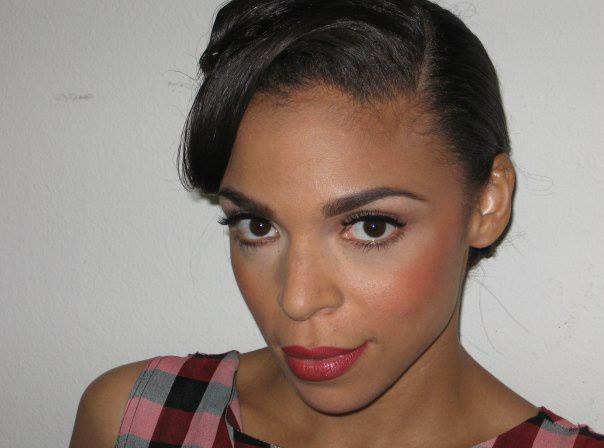 Sandra Colton-Medici, USC Kaufman's newest lecturer, joined the faculty this fall, bringing with her an extensive background in both commercial dance and academia.
Experience as a Laker Girl, competing as a top finalist on Season One of So You Think You Can Dance, and appearing in music videos for artists like Snoop Dogg and Justin Timberlake make Colton-Medici well-suited to lead DANC 212g: Dance in Popular Culture, open to both majors and non-majors at USC Kaufman.
Although this is her first semester on faculty, Colton-Medici is no stranger to the USC campus. She earned a Master's Degree in Communication Management from the University of Southern California in 2015 and is currently a doctoral student at USC's Rossier School of Education. Her other academic achievements include earning a Bachelor's Degree in Sociology and Communication Studies (University of Oregon, 2000) and the VOGUE Fashion Certificate (Condé Nast College of Fashion & Design, 2014) in London.
We asked her to share a bit about herself.
What has your experience teaching at USC Kaufman been like so far?
SCM: Teaching at USC Glorya Kaufman School of Dance has been extremely rewarding. From the gifted students, esteemed leadership, faculty and the encouraging environment within Kaufman, and at USC, I'm lucky to be part of a program that cares so much about its teachers and students.
Which aspects of your course, Dance in Popular Culture, do you find most impactful for majors and non-majors alike?
SCM: Facilitating conversations within the course and helping students dig deeper into history and context–to understand the implications popular culture can have on dance–has been the most impactful part of the course. Seeing eyes light up in class with an "aha" moment, watching students' progress through movement exercises, or even reading an email from a student that details a newfound understanding has been extremely gratifying.
How has your own experience in the commercial dance world shaped your views on dance history?
SCM: My experience in entertainment has spanned over 25 years. From appearing in a TV movie as a child actor at age 9, moving into the commercial dance world as Teen Dance Champion (with my sister) on Star Search at age 13 to dancing courtside as a Laker Girl and competing with the top 16 on the first season of So You Think You Can Dance, my perspective of dance history has evolved over time. In dance, I began learning tap skills first and other disciplines later. Having this foundation has shaped how I absorb dance, and how I see it as more than a series of steps but as a method of storytelling. Commercial dance assists in bringing dance linguistics into the homes of large audiences as well as challenging consumers to a variety of poignant images and topics. I believe that this is one of the greatest strengths of the commercial dance industry. We can continue to utilize the commercial dance platform to educate audiences about dance history while continuing to entertain and inspire.
Do you have any advice for someone who wants to take your class?
SCM: Be ready to live through dance! This course is lively. It will make students think twice about popular culture and show students how dance plays a large role in every aspect of our lives. Everyone is a dancer in this course, and with the dance workshop aspect of the course, students should be ready to move.
DANC212g is offered during both the fall and spring semesters. More information about the course is available on the USC Schedule of Classes.
---
By Sara Silberman. Interview edited for length and clarity.