Kathryn Dunn
Lecturer
Ballet, Dance for Musical Theater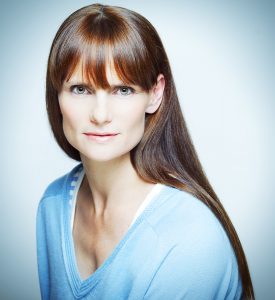 Kathryn Dunn originates from Australia where at the age of 16, she won an R.A.D. scholarship to study at England's Royal Ballet School. There she won the Adeline Genee award and after her graduation performance as the Russian girl in Serenade, she was personally invited by Sir Kenneth MacMillan to join the Royal Ballet Company. She went on to perform in all of Macmillan's ballets including Romeo and Juliet, Mayerling, Manon, Rite of Spring, Symphony in C, Elite Syncopations and Baiser de la Fee; Sir Frederick Ashton's Cinderella, La Fille Mal Gardee, Two Pigeons and Ballet Imperial; David Bintley's Galantaries and Sons of Horus; Jerome Robbin's Opus No.19 and Peter Wright's Giselle and Nutcracker. She has danced on the stages of opera houses around the world including Russia, Germany, Hungary, Portugal, Spain, London, Japan, China, Korea, Australia and the State Kremlin Palace, as part of Benois de la Danse choreographic festival with Chunky Move.
Returning to Australia, she was invited to join Graeme Murphy's Sydney Dance Company as a principal artist performing in The Protecting Veil, Piano Sonata, Beauty and the Beast and Synergy with Synergy, also dancing the lead roles in Louis Falco's Black and Blue and Douglas Wright's Gloria. As a founding member of Gideon Obarzanek's Chunky Move Dance Company, Kate collaborated on Bonehead, Fast Idol, Hydra and the ABC film Wet. While freelancing, she was honored to join Stephen Page's Bangarra Dance Theatre, touring Ochres around Australia, and performing at the handover closing ceremony for the Olympic Games in Atlanta, Georgia.
Returning to London, she landed the role of Quirky Girl in Susan Stroman's Contact, followed by On Your Toes and Chicago where she played the roles of Hunyak and Roxie Hart, both in the West End and on Broadway. She then moved into film, appearing in Joel Schumacher's Phantom of the Opera, Kevin Spacey's Beyond the Sea, and Seth MacFarlane's Ted 2, choreographed by Rob Ashford.
During the filming of Phantom of the Opera she met the choreographer Peter Darling and went on to help create Stephen Daldry's stage adaptation of his film, Billy Elliot, as Peter's Associate Choreographer. She then ran the Billy Elliot Broadway Company and all subsequent US tours, before working on the Royal Shakespeare Company's production of Matilda the Musical and Ground Hog Day, both directed by Matthew Warchus. She has also worked as Associate Choreographer with Kate Champion on the musical Dirty Dancing in both Hamburg and London, and with Meryl Tankard on Pearl, for Tiffany's New York.
Her choreographic work includes Bruce Beresford's Paradise Road and I.D., a children's show for the Sydney Opera House, which she also co-directed with Georgia Shepherd; MAC Cosmetics' "Glamour Daze" worldwide campaign, "Are You Kathryn Dunn" for CIC at Dance New Amsterdam, RIO at the NY Musical Theatre Festival, Interstice for Cora Dance, Brooklyn and Bad Habit music video for Malone.
Kathryn continues to choreograph musical theater and her own works while teaching master classes around the United States, Europe and Australia. She is currently creating a dance television series and dance documentary series for the United States.