Catherine Lasak
Chicago, IL
BFA Class of 2024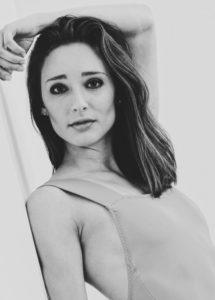 Where did you train?
I began at a small studio in the suburbs called the Judith Svalander School of Ballet. Then, throughout high school, I trained at Ballet Chicago and spent my summers at The School of American Ballet in NYC. After high school, I was a Professional Division student at the Pacific Northwest Ballet for one year. Following my year as a PD at PNB, I accepted an Apprentice contract with the Grand Rapids Ballet. And now, for the past two years, I have been a dancer with Cincinnati Ballet 2.
What inspires you?
There are a multitude of things that inspire me, but when it all comes down to one, I would have to say people – more specifically, people and their passions. I am so inspired and moved by being around other human beings and learning about what they love, why they love what they love, and how they share it with others. Whether it be a stranger, a coworker, or someone I have known for years, I enjoy and look forward to sharing ideas and learning from others. It is such a beautiful thing when someone else's passion can cross over into your own and by watching them do what they love, you in turn feel more inspired to continue pursuing your dream.
Describe yourself in three words.
Driven. Thoughtful. Joyful.
Tell us a fun fact about you.
I'm the biggest Keith Urban fan you'll ever meet.
What does it mean to be a part of USC Kaufman?
To be a part of USC Kaufman is an honor and a blessing. USC Kaufman provides such a unique opportunity to work with incredible faculty and talented students – and all that make USC Kaufman what it is. There is no comparable program – from the faculty, the repertoire, the university, to how it prepares students for entering the next chapter. I am eager and excited to begin at USC Kaufman; I am ready to learn, to grow, to be challenged, and to be inspired by everyone that makes up the USC Kaufman family.