Sebastian Bustamante
Redwood City, CA
BFA Class of 2024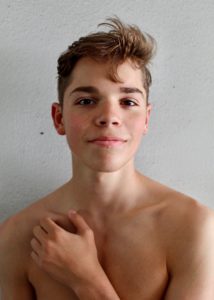 Where did you train?
Melodic Remedy Dance Studio, Nor Cal Dance Arts, and Bay Area Dance School.
What inspires you?
My father inspires me to be selfless and compassionate because he always puts his friends and family's needs before his own.
Describe yourself in three words.
Versatile. Compassionate. Dedicated.
Tell us a fun fact about you.
I originally wanted to become a professional basketball player before I started focusing on dance.
What does it mean to be a part of USC Kaufman?
Being a part of USC Kaufman means having the opportunity to meet a variety of different artists and people who are motivated to grow together as a family. I cannot wait to get to work with my classmates, the faculty, and everyone that makes USC Kaufman special.