Tyler Jackson (he/him)
Inglewood, CA
BFA Class of 2025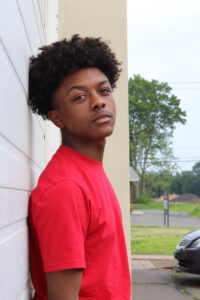 Where did you train?
I trained at Studio 860 in Bloomfield, Connecticut under the direction of Jolet Creary and P-boogie.
What inspires you?
What inspires me is the opportunity to continue to grow and learn new things about my body and myself as an artist.
Describe yourself in three words.
Positive. Motivated. Artistic.
Tell us a fun fact about you.
A fun fact about me is that I only started dancing three years ago.
What does it mean to be a part of USC Kaufman?
Being a part of USC Kaufman is a dream come true because I get to learn and grow along with some amazing and dedicated people who I know will push me just as much as I hope to push them.