The Actors Fund breaks ground on Glorya Kaufman Theater
March 25, 2021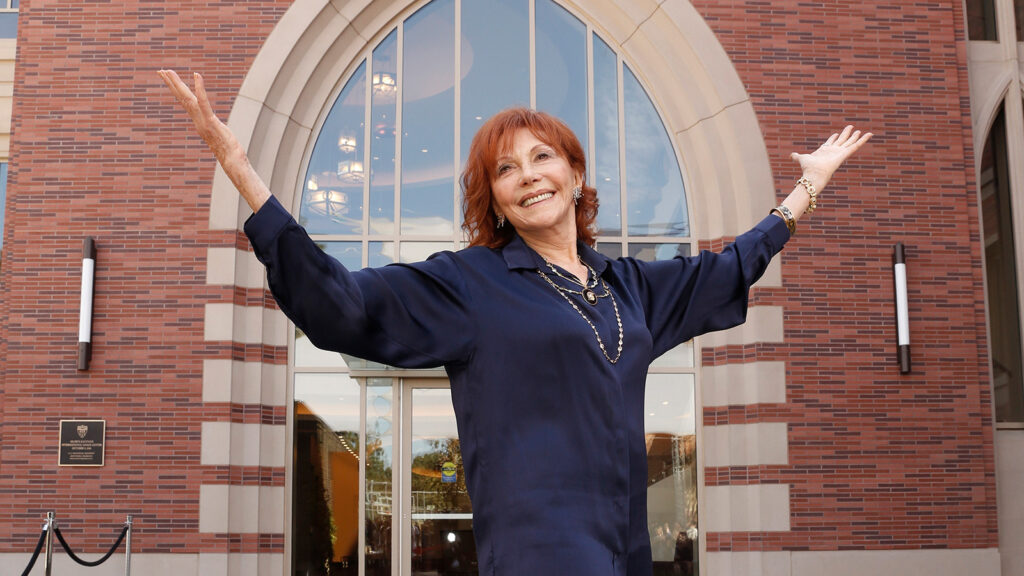 In February 2021, The Actors Fund broke ground on a $120-million affordable housing project in Hollywood, Calif. Scheduled to open in 2024, The Hollywood Arts Collective (HAC) will include 151 residential units, as well as a theater named after founding donor Glorya Kaufman. In addition, HAC will feature art galleries, rehearsal studios and office space.
Virtual groundbreaking
According to The Actors Fund Western Council Member Chandra Wilson, who welcomed guests at the virtual groundbreaking, the project is the culmination of more than a decade of planning and development by The Actors Fund, Thomas Safran & Associates, Councilmember Mitch O'Farrell, and the City of Los Angeles Departments of Cultural Affairs and Transportation. Additional development partners include the Los Angeles Development Fund, State of California, HGA Los Angeles and Withee Malcolm Architects.
In addition to Wilson, Annette Bening, The Actors Fund Vice Chair spoke at the virtual groundbreaking. "Thanks to the generosity of one very important donor, the Los Angeles community at large and the residents of The Hollywood Arts Collective are going to have a chance to rehearse, sing, dance, act and perform and then witness all of these new artistic collaborations at The Glorya Kaufman Theater," she said. "This brand new state-of-the-art 86-seat theater is going to be the crowning jewel of the Arts Building and of The Collective."
Sharing her excitement
Kaufman also shared her excitement during the virtual groundbreaking. "My passion has been theater and dance and helping causes that help support people," she said. "I am so excited about being part of this new project and for the performing artists who will receive shelter, care, and support in L.A."
After her remarks, The Actors Fund Chairman Brian Stokes Mitchell thanked Kaufman for her support. "Thank you, Glorya," he said. "I am so touched by your generosity. It takes vision to bring a theater to life, and your support is doing just that. Thank you from all of us."
Additional supporters
Along with Wilson, Kaufman, Bening and Stokes Mitchell, Los Angeles Mayor Eric Garcetti, Jordan Pynes of Thomas Safran & Associates, Keith McNutt, Executive Director of Western Region, The Actors Fund, and Joseph P. Benincasa, President & CEO of The Actors Fund, also spoke at the virtual groundbreaking.
In addition to Kaufman, The Hollywood Arts Collective founding donors include Monica Horan and Phil Rosenthal, Olga Garay-English and Kerry English, and Bonnie Comley and Stewart F. Lane.
The Actors Fund is a national human services organization that fosters stability and resiliency. It provides a safety net for performing arts and entertainment professionals over their lifespan. Through offices in New York, Los Angeles and Chicago, The Fund serves everyone in film, theater, television, music, opera, radio and dance with programs including social services and emergency financial assistance, health care and insurance counseling, housing and secondary employment and training services. For more information, please visit actorsfund.org.