A naming gift is a creative act. At the USC Glorya Kaufman School of Dance, your gift will be associated with this historic moment for USC and dance education.
The over 54,000-square-foot dance complex is a hallmark building on Jefferson Boulevard across from the University Village. The USC Kaufman School is located at the gateway of the busiest pedestrian crossing on campus and will host world-renowned choreographers, visiting national and international dance companies, esteemed USC Kaufman faculty, students and alumni.
Through permanent recognition in the state-of-the-art Glorya Kaufman International Dance Center, along with other premier acknowledgment opportunities, donors are honored for their vision and commitment to the future of dance in the 21st century.
Contact USC Kaufman Advancement about naming opportunities.
Performance Studio – $3,500,000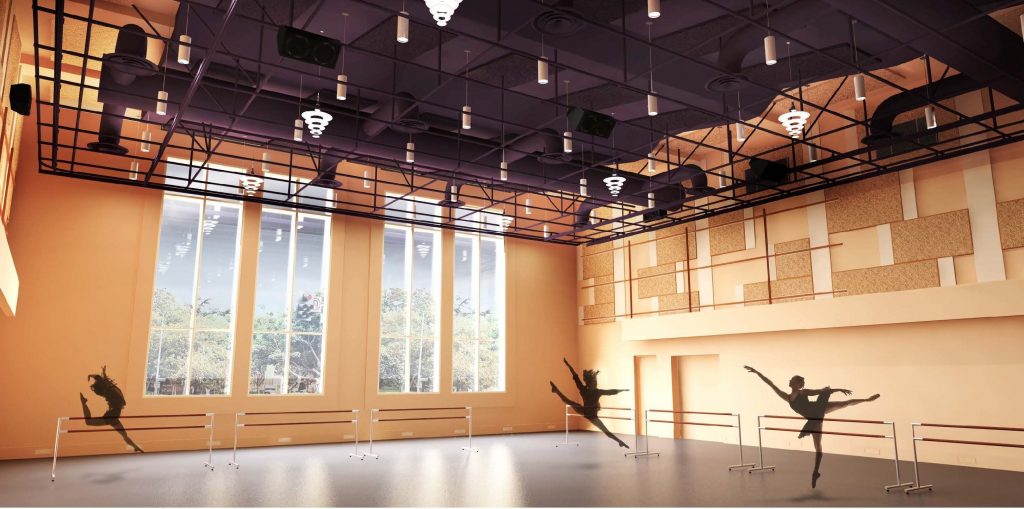 This exclusive opportunity to name the Performance Studio will provide optimal recognition and visibility for patrons of dance. This prominent studio and the largest in the entire facility is off of the main lobby and doubles as a performance space with 140-seat capacity. It will host visiting choreographers and dance companies from all over the globe, as well as faculty, students and alumni. This is an ideal opportunity for major patrons of dance, either individuals or foundation and corporate partners, interested in setting the stage for dance-based presentations for generations to come.
Outdoor Courtyard – $1,500,000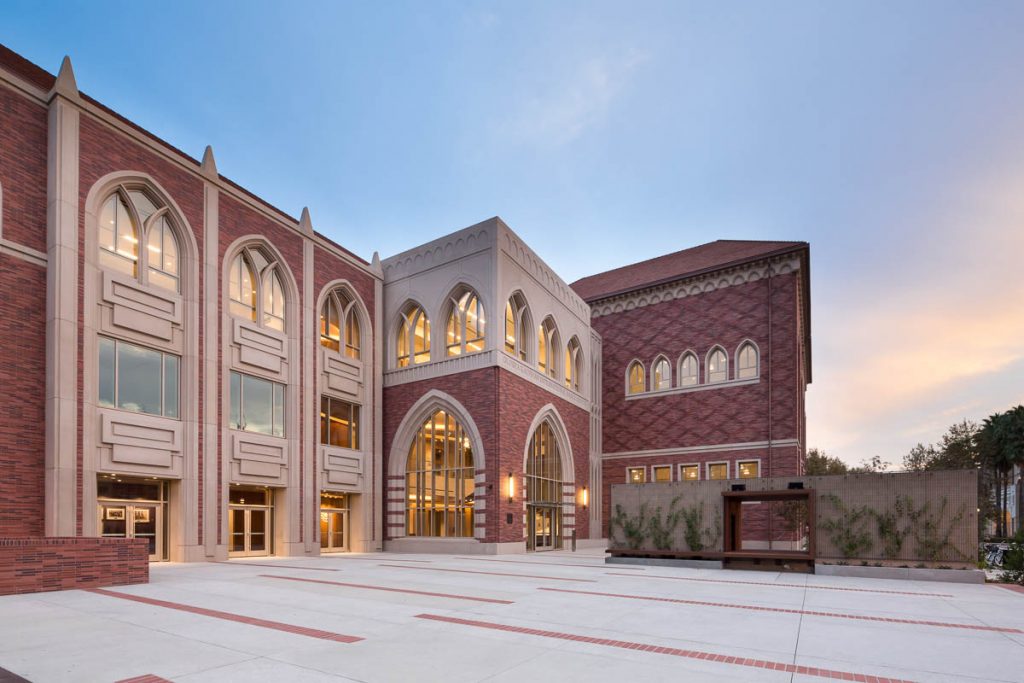 A hub of student activity and pre-performance receptions, the outdoor courtyard offers an opportunity for high-visibility recognition on the busiest pedestrian crossway on campus. More importantly, the school has purchased a portable sprung floor allowing for performances to take place in various outdoor and non-traditional locations including the Courtyard. 
Other Opportunities
First Floor Studios (4 spaces) – $1,500,000

Amethyst (marley surface)
Ruby (marley surface)
Topaz (wood surface)
Sapphire (wood surface)

Second Floor Turquoise Studio – $1,000,000
Collaborative Workspace – $500,000
Training and Fitness Zone – $500,000
Dance Dean's Office Suite – $250,000

Artwork Fund – $100,000

Conference Room – $100,000

Faculty Office Suite – $100,000

Wall of Firsts – $100,000

Faculty Dressing Rooms (2 spaces) – $25,000

Male Faculty
Female Faculty

Student Dressing Rooms (2 spaces) – $25,000

Male Students
Female Students

Viewing Balcony – $25,000

Pianos (5 options/ one in each studio) – $25,000
* Those crossed-out have already been named by generous donors.