Alonzo King LINES Ballet at USC's Visions and Voices
September 16, 2015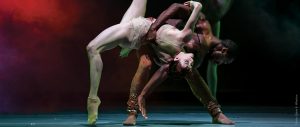 7:30 p.m.
Bovard Auditorium
USC – University Park Campus
Jodie Gates, vice dean of the USC Kaufman School, will moderate a post-show Q&A with Alonzo King.
Admission
Admission is free. Reservations are required.
Details
Learn more about the program and RSVP on the USC Visions and Voices website beginning Tuesday, August 25, at 9 a.m. 

View all events