Julia M. Ritter named dean of the USC Kaufman School of Dance
June 6, 2022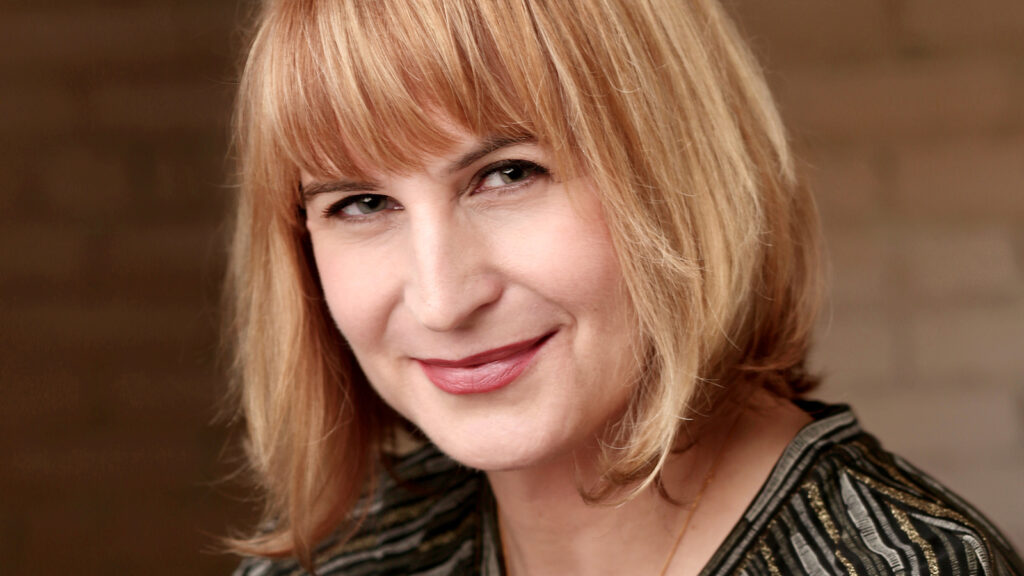 The University of Southern California has named dance scholar Julia M. Ritter as dean of the USC Glorya Kaufman School of Dance, effective July 1.
Ritter is currently a professor of dance at the Mason Gross School of the Arts at Rutgers University, where she served as chair and artistic director of the department of dance from 2010 to 2021. At Rutgers, she launched wide-ranging curricular and programmatic initiatives, establishing two new graduate degrees, multiple study abroad programs­ and numerous community creative engagement projects.
"Throughout her career, Julia Ritter has championed dance not only as a means of self-expression, but as a way to communicate and connect with others," USC President Carol L. Folt said. "She is a creative, compassionate leader who cares deeply about students and helps them develop lifelong careers in dance.
"At USC, she will work closely with Kaufman students, faculty, staff and alumni to strengthen our vibrant arts community — and build even broader and deeper ties with our campus partners, Los Angeles and the world."
An award-winning dance artist and scholar, Ritter has worked at the intersection of the arts, humanities and sciences to engage with social justice and community building. Her 2021 book Tandem Dances: Choreographing Immersive Performance examines the role of dance in the emerging field of immersive theater and performance.
"Over the past several years, the USC Kaufman community has created a program of education and performance that is changing dance as a creative discipline. The progress is nothing short of remarkable," USC Provost Charles F. Zukoski said. "We now aim higher. We have found the leader who will enable us to achieve our aspirations. We can build on that foundation to strengthen our global leadership in the dance world, recruit the best students and train them to flourish in challenging and satisfying careers."
Founded in 2012, USC Kaufman is known for its innovative New Movement educational model, which combines rigorous dance training with interdisciplinary studies and cross-campus collaboration.
"I am so excited to join USC Kaufman because of what has already been established here, including the stellar faculty and students, the Glorya Kaufman International Dance Center and The New Movement curriculum," Ritter said. "I know that there is an incredible amount of innovation happening across USC right now, and I feel there are no limits to how we can ideate and collaborate."
New USC Kaufman dean: a commitment to interdisciplinarity
Crossing disciplines has been the hallmark of Ritter's career. "During my undergraduate training at Rutgers, I was lucky to study with faculty who prioritized collaboration," she said. "I studied with people like Don Redlich, who exemplified how to build partnerships with musicians, costume designers, set designers. Coming from that lineage helped me understand the interdisciplinary nature and potential of the arts."
While earning her Master of Fine Arts at Temple University, Ritter studied with Brenda Dixon Gottschild, a leading scholar of African diasporic dance forms. "She introduced me to even more collaborative processes and ways of thinking about dance from different cultural lenses," she said.
Her doctoral studies at Texas Woman's University focused on immersive performance, an emerging field that bridges theater, dance, film and digital media. "As I've been studying these new ways to collaborate throughout my career, I've seen a real hunger from both faculty and students to build institutional and creative infrastructures that support those kinds of interactions," she said.
While leading the Department of Dance at Rutgers, she pioneered projects with other schools, including environmental and biological sciences, engineering and the Institute for the Study of Global Racial Justice. She also co-founded the Integrated Dance Collaboratory, which brings together artists and scientists to explore the full spectrum of dance's unique rehabilitative, therapeutic and expressive potential. "Producing projects that have an impact across campus and beyond is part of my DNA," she said.
Exploring choreography and society
In recognition of her interdisciplinary excellence, Ritter received the inaugural Rutgers Presidential Outstanding Faculty Scholar Award in 2021. Other significant recognitions for Ritter include three Fulbright Scholar awards for choreographic research. Her work has been additionally funded by a host of state and national organizations committed to the role of arts in society, and she has presented her scholarship and choreography at conferences and arts venues across the globe.
Ritter's book Tandem Dances "explores how choreography functions as a structural mechanism for mobilizing audiences during immersive live performances," she said. "We're living in an experience economy: People don't want to simply watch something on the stage; they want to be in that world. We can now understand choreography as the composing of dancers' movements and as a mechanism for organizing the kinesthetic experience of the spectator."
Ritter notes that choreography can also be used in building diverse and inclusive communities through dance.
"One way to do that is through curriculum — to help our students build a literacy of different dance and choreographic forms through historical and cultural understanding," she said. "I'm looking forward to brainstorming with USC faculty about creating platforms for USC Kaufman that are inclusive across all communities."