Announcing the Repertory for the 2017/18 Academic School Year at USC Kaufman
August 7, 2017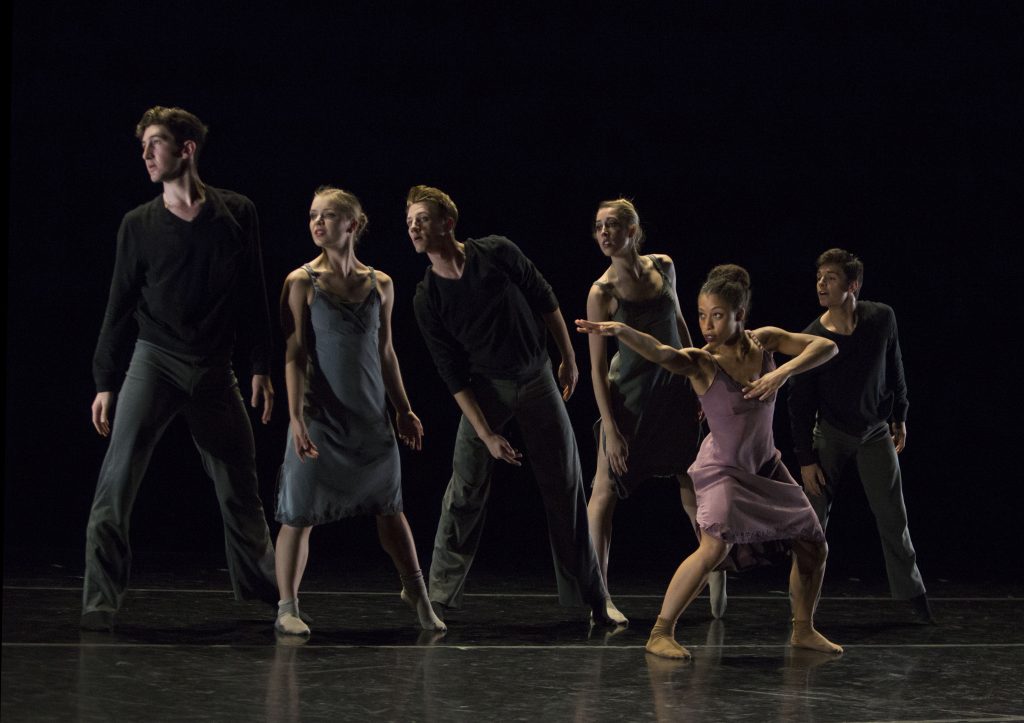 One of many attributes USC Kaufman offers its students is the opportunity to dance a wide variety of acclaimed repertoire from some of the most profound artists in dance. We are proud to say the 2017/18 school year is no different, brimming with works from long established and emerging choreographers that will challenge our students – both technically and artistically.
From the fast-paced pointe work of Balanchine's Who Cares?, to the improvised, genre-bending artistry of hip-hop movement artist Jon Boogz, the fall semester promises a beautiful balance of styles and techniques that support USC Kaufman's curriculum and our dedication to The New Movement. Dancers will have the opportunity to stretch their artistry, sharpen their performance skills, and rehearse with industry luminaries throughout the academic year. They will also have an opportunity to perform in a variety of locations. Most notably, one of the first performances of the fall semester will take place overseas at the USC Global Conference in Tokyo, Japan.  While there, vice dean and director Jodie Gates will also teach a master class for local Tokyo dancers and prospective students interested in Kaufman.
Here's an overview of the repertoire slated for the fall semester…
USC's Global Conference in Tokyo:
Who Cares? (excerpts), George Balanchine
RED/The Force, Dwight Rhoden
Gone, Dwight Rhoden
Lickety Split, Alejandro Cerrudo
Sarabande (excerpt), Jiří Kylián
USC Village Opening:
Students perform a site-specific work choreographed by USC Kaufman faculty member Christian Vincent
Repertory for the mid-semester showing:
Hissy Fits, Dwight Rhoden
Company B (excerpts), Paul Taylor
Who Cares? (concert version), George Balanchine
Forsythe repertory excerpts learned and studied in course work
Visions & Voices Performance: 
Making Movements: Dance and Social Change, featuring Jon Boogz
With a performance by BFA students
Repertory for the BFA Fall Dance Performance
Busk (excerpts), Aszure Barton
Monger (excerpt), Barak Marshall
Hissy Fits, Dwight Rhoden
Who Cares? (concert version), George Balanchine
Company B (excerpts), Paul Taylor
In the spring, students will dance additional master works from William Forsythe and Jiří Kylián to be performed in April for Living Legends, USC Kaufman's BFA Spring Dance Performance. More details to come as the Spring Semester draws near.
All repertory subject to change.
---
By Heather Toner