Bradley Tabach-Bank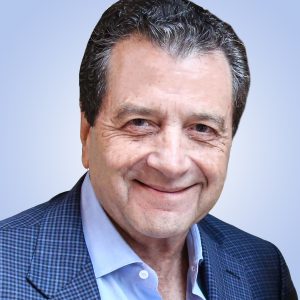 Bradley Tabach-Bank received a BA in speech and rhetoric from the University of California, Berkeley in 1966, and a JD from Cornell Law School in 1970.  From 2005 to 2012, Brad served as general counsel at RP Realty Partners, a commercial real estate investment firm in Beverly Hills. Earlier in his career, he was a principal of the law firm Tabach-Bank & Levenstein from 1982 to 2003. Today, although retired from his legal practice, Brad remains co-owner of Beverly Loan Company, New York Loan Company and Chicago Loan Company. Beverly Loan Company is a third generation, family-owned lender located in the Bank of America building in Beverly Hills. In 2013, Beverly Loan Company opened its second office, New York Loan Company, located inside the International Gem Tower in New York City, and last year it opened Chicago Loan in Chicago's historic jewelry district.
Brad has numerous philanthropic interests and has extensive experience serving in leadership positions on a number of charitable and educational boards and committees.  Brad has been president of CAP UCLA, and Board Chair at Vista Del Mar Child and Family Services. He has also served on the Boards of Wilshire Boulevard Temple. Green Dot Public Schools, Hebrew Union College, University of Southern California's Center for the Study of Jews in American Life, Jewish Federation Committee for Support of the Vulnerable, and Center Dance Arts. Brad has been honored by the Israel Cancer Research Fund as its Humanitarian of the Year in 2005 and by the Pancreatic Cancer Action Network in 2007.
Brad's significant other is Dee Dee Dorskind, a USC alumna. Ms. Dorskind is the managing director of The Dorskind Family Foundation, a private family foundation in Los Angeles, which supports medical research and the arts. In addition, DeeDee's godfather, Bernie Kantor, was an academy award-winning producer and the first dean of the School of Cinema/Television at USC.