Glorya Kaufman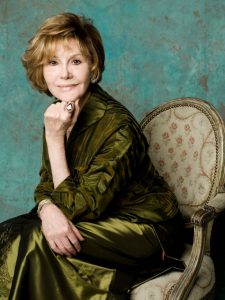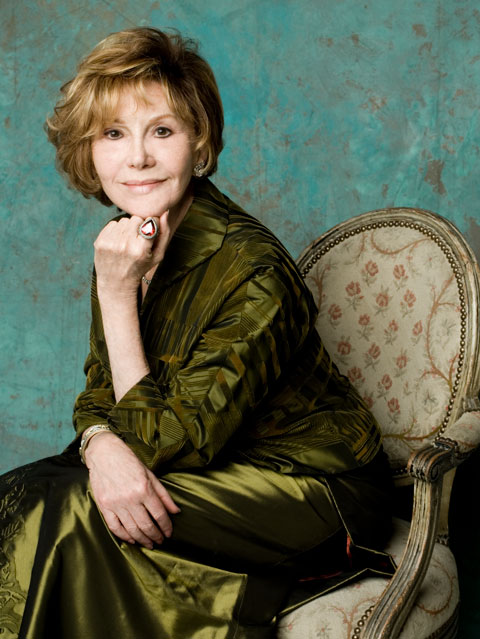 I feel extremely privileged to have the life that I have and the means to make a difference in the lives of others.
—Glorya Kaufman
Philanthropist Glorya Kaufman began her love for dance standing on her father's toes before she could walk. This love affair, along with the family's tradition of giving, has translated into her twin passions for dance and care for the disadvantaged.
Born in Detroit, Michigan, she is the second daughter of Eva and Samuel Pinkis. Her father was a printer and her mother worked and served in the community. Glorya married building contractor Donald Bruce Kaufman in the early 1950's. While working as a bookkeeper for a medical clinic, she sold her own car and some jewelry to help her husband buy land lots. This was the beginning of what would eventually become Kaufman and Broad, a Fortune 500 home building company founded by Donald Kaufman and his accountant turned partner, Eli Broad.
The Kaufmans have always been generous. In 1983, when her husband was killed in a crash of the experimental bi-plane Witch-Hawk that he was flying, they had been giving regularly to 40 organizations.
Recovering from the loss of a lifetime partner, Glorya poured her energies and her focus into philanthropic ventures. Thus began the legacy of The Glorya Kaufman Foundation and Glorya's diverse portfolio of giving.
Glorya wanted to pay tribute to her late husband, who was a voracious reader. The 3,000 square foot Brentwood library was all but obsolete, therefore the timing was perfect to initiate a presentation of a challenge grant to Brentwood community, including two thousand residences. The Donald Bruce Kaufman Brentwood library is one of the most heavily-used libraries in the city.
Glorya Kaufman had a lifelong love for and involvement with dance. Through her experience over the years, she discovered and appreciates the enormous potential of dance to heal the body, mind and spirit of people, and recognizes the universal appeal of dance and its ability to cross socio-cultural boundaries that often separate people and bring them together, as well as facilitating their ability to communicate with one another.
Glorya made the largest individual Arts donation in the UC history, restoring the Dance Building at UCLA, now named Glorya Kaufman Hall. She made a donation to the Juilliard School in New York City to create a largely glass-enclosed dance studio on Broadway that bears her name.
Glorya's donation allows up to 16,000 children to participate in dance classes at Inner-City Arts annually, at no cost to them. Introducing children who live in the inner city to dance and use movement as a communicative and expressive medium is a uniquely effective way to convey meaning, emotion and cultural values.
In 2008, under the umbrella of the dance foundation, Mar Vista Family Center was given a new dance floor for their state-of-the-art dance center for youth in their community.
Glorya Kaufman is also a patron to the Venice Family Clinic in Venice, California, to whom she gave a new Eye Clinic and arranged for them to follow up on the eye care for the children from Jules Stein Eye Clinic. They give free glasses, further eye exams and allow the children, along with their families, to receive complete free medical care.
In 2019, Vista Del Mar, a school for children with developmental disabilities, completed the renovation of a synagogue into a new 300-seat theater with a rehearsal room, and special dance/movement classrooms for autistic children.