Jennifer Cheng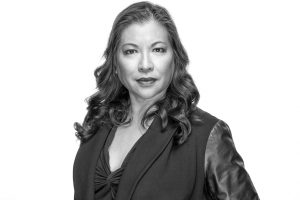 Jennifer Cheng is the Founder and Artistic Director of Dance Conservatory of Pasadena (DCP), a non-profit 501(c)3 school founded in 2010 with the goal of creating a place for all dancers to share and foster the love of dance. With programs for children, adults as well as pre-professional dancers, the goal of DCP is to provide every student with the very best instruction, whether in core ballet, contemporary, hip-hop or other styles. This variety of class offerings allows our students to become familiarized in many styles of dance thus forming a well-rounded and flexible background.
Jennifer is also the president of the Cheng Family Foundation. Under her leadership over the last 10 years, the Foundation has made major grants to programs at the USC Glorya Kaufman School of Dance, Huntington Library, Gardens and Art Collections, Loma Linda University School Of Medicine's Children's Vision Screening Program, Monterey Bay Aquarium and Chamber Music Northwest. These grants have had an immediate and enduring impact on the members of these organizations and the communities they serve. Other donations have provided support for the performing arts, such as the Irvine Barclay Theater, National Choreographers Initiative, UC Irvine School of Dance, Dance USA, Pacific Symphony, Los Robles Master Chorale, Diavolo and California Presenters.
Jennifer was the Executive Director of the dance company Diavolo | Architecture in Motion from 2014-2018. During her tenure, Diavolo was seen by millions of people around the world through national and international touring and television, including "America's Got Talent," Le Plus Grand Cabaret du Monde (France), Die Helene Fischer Show (Germany), Ovation Channel's "The Art Of:" and Red Bull Channel's "Diplo Presents." She also created and guided the first two phases of the Veterans Project which concluded with three performances at the Kennedy Center in February 2018.
Jennifer was born in Los Angeles and has lived in Pasadena since 1972. She was trained in ballet by Stanley Holden as one of his first students at the Music Center in Los Angeles and subsequently at his studio in West Los Angeles. She received her Advanced Certificate from the Royal Academy of Dancing at age 15 and was a recipient of the Ford Foundation Scholarship to the School of American Ballet.  As a young dancer, she performed extensively in ballet performances and television including Australian Ballet's Don Quixote with Rudolf Nureyev, the San Francisco Ballet, The Brady Bunch and The Odd Couple. Later, Jennifer received her BA in art history from Pomona College, her JD from UC Davis School of Law and her MBA from UC Irvine School of Business. She had a successful legal practice for 30 years. She is very active in the Los Angeles and Orange County arts communities, and in addition to USC Kaufman's Board of Councilors, also serves on the Board of Overseers of the Huntington Library, Gardens and Art Collections.