Joan E. Herman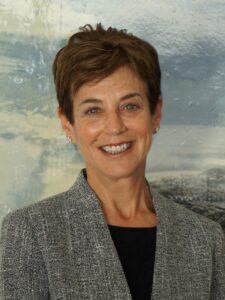 Joan E. Herman is president and CEO of Herman and Associates LLC, a healthcare and management consulting firm, which specializes in consulting to private equity firms investing in healthcare. Prior to that, Ms. Herman was president and CEO of the Consumer Business Unit for Anthem, retiring from the company in 2008. She was responsible for the company's Senior, State Sponsored (managed Medicaid, SCHIP and related programs), and Individual-Under-65 businesses. 
Ms. Herman joined Anthem in 1998 as president of Specialty Businesses. Anthem's specialty businesses included its pharmacy benefit management unit, its dental, vision, life and disability coverages, its behavioral health unit and its workers' compensation managed care services. She took on additional responsibilities, serving as president and CEO for Specialty, Senior and State Sponsored Business prior to assuming responsibility for the company's Consumer Business Unit. 
Before joining Anthem, Ms. Herman served in a number of senior management positions, including senior vice president, Strategic Development and senior vice president, Group Insurance for Phoenix Insurance Company in Hartford, Connecticut.  
Ms. Herman is an experienced independent board director, having served on both public and private boards. Currently she serves on the Board of Directors of Encompass Healthcare (NYSE:EHC) and of Ionis Pharmaceuticals (NASDAQ:IONS). Previously she served as Board Chair of privately held AARP Services Inc.  She has also served on the board of Convergys (NYSE:CVG), which was sold to Synnex in 2018. Additionally she has served on the boards of Qualicorp SA (BM&FBOVESPA:QUAL3.SA), and DentalPlans.com, as well as on the strategic advisory boards of Bayer Medical Care and Health Data Insights.
Ms. Herman serves on the boards of a number of nonprofit organizations. These include the Venice Family Clinic, where she is Board Chair, Everybody Dance LA!, Center Dance Arts and Thrive Scholars.
Ms. Herman is a member of the American Academy of Actuaries and has also served on its board of directors. A graduate of Yale University with a master of science degree in mathematics, she did her undergraduate work at Barnard College, Columbia University. In addition, she also holds a master of business administration from Western New England University.