Joe Tremaine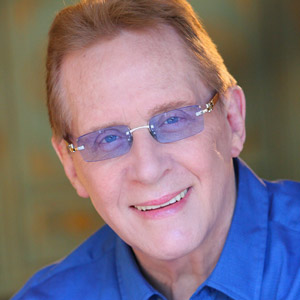 Joe Tremaine is Founder and President of Tremaine Dance Conventions and Competitions. He is one of the most influential dance personalities in the country today and an internationally known dance educator, choreographer and performer who has worked on television and Broadway, in movies, videos, commercials, ballet companies, industrials and night clubs. He serves on the boards of many dance-related organizations and is very active in charity work.
Tremaine Dance Conventions and Competitions has been Joe Tremaine's passion for the past 34 years. Each year, tens of thousands of dancers and teachers from around the world attend 24 regular tour stops to participate in master classes with top professional choreographers from Los Angeles and New York. At his annual National Finals event in Orlando, Tremaine and his team educate through choreography and honor innovators and legends in the field of entertainment and dance. Past honorees include legendary entertainers Ann-Margret, Mitzi Gaynor, Debbie Allen, Kenny Ortega, Dick Van Dyke and Paula Abdul. Outstanding choreographers have included DeeDee Wood (Mary Poppins, Chitty Chitty Bang Bang & The Sound of Music), Joshua Bergasse (Smash), Zach Woodley (Glee), Charles "Chucky" Klapow (High School Musical trilogy) and Barry Lather (Emmy nominated and MTV & Billboard Award winner), in addition to dance innovators Julie McDonald, the first agent for dancers, and the Jabbawockeez dance crew.
In 2006, Tremaine's hugely successful 25th Anniversary Tour culminated with a star-studded National Finals Convention & Gala where stars such as Broadway legends Chita Rivera, Liza Minnelli, Ben Vereen and Emmy winning actress & dancer Christina Applegate attended and were honored.