Robert N. Braun, M.D.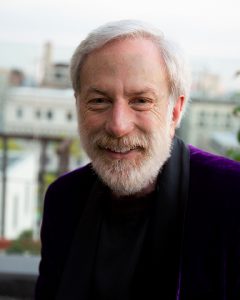 Robert N. Braun, M.D. possesses a life-long passion for the arts, and many of his philanthropic pursuits involve the support of myriad art forms. He sits on L.A.'s Music Center's Board of Ambassadors and is an Ambassador-level member of Center Dance Arts, the founding support group for Glorya Kaufman Presents Dance at the Music Center. For the past 5 years, Dr. Braun has sat on the board of directors for the Long Beach Opera, becoming its President in 2016. He is also chairman of the board of directors at the Museum of Latin American Art (MOLAA) and is a member of the Heifetz International Music Institute at Mary Baldwin College. In addition, he served on the advisory council of the College of Visual and Performing Arts at Syracuse University and as board member and treasurer of the Los Angeles Committee for Philanthropic Arts, the Los Angeles Opera League, and the Los Angeles Philharmonic Business and Professional Committee.
Dr. Braun is an alumnus of the University of Southern California and received his B.A. in Psychology from Dornsife in 1970. In 1975, he received his M.D. from UAG (Autonomous University of Guadalajara, Mexico) and his specialty in psychiatry from LAC-USC Medical Center in 1979. Dr. Braun worked as the medical director of Los Angeles PSRO from 1981 to 1983 and as medical director for US Administrators from 1983 to 1985. He also served on the faculty of USC Medical School. In 1985, he became the president of S.M. Morgan, Inc., a real estate management company and is a member of the board of directors of Diamond Bank and Bainum Bancorp in Arkansas.
Dr. Braun is married to Joan Friedman, Ph.D, a psychotherapist and twin specialist. The couple has five children, Matthew, Sarah, Amy, David, and Jonny, and reside in Brentwood.