Sue Tsao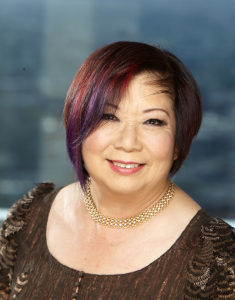 Sue Tsao has been actively involved in the art community in Los Angeles for more than 20 years.  An avid supporter of the performing arts, Tsao has been a major donor and serves on the board at Center Theatre Group, the Los Angeles Philharmonic, and Center Dance Arts of The Music Center. She has chaired numerous successful fundraising events for Center Theatre including Angels' Night, and most recent 2017 CTG 50th Celebration.
In addition to the performing arts, Tsao shows her appreciation for contemporary art through her support of the Los Angeles County Museum and Fellows of Contemporary Art. She also supports Operation Smile, where she established the Sue Tsao Fellowship Program, which provides in-depth training and research. In 2011 Sue Tsao received the Operation Smile Public Service Award.  Here at USC Kaufman, Sue recently established the Sue Tsao Endowed Dance Scholarship Fund and is a member of the school's Founder's Circle.
Born and raised in Taiwan, Sue came to the United States in the early 1970s and attended Mills College. She has three siblings and seven nieces and nephews.