Brenda Dixon-Gottschild named USC Kaufman's 2023 commencement speaker
March 22, 2023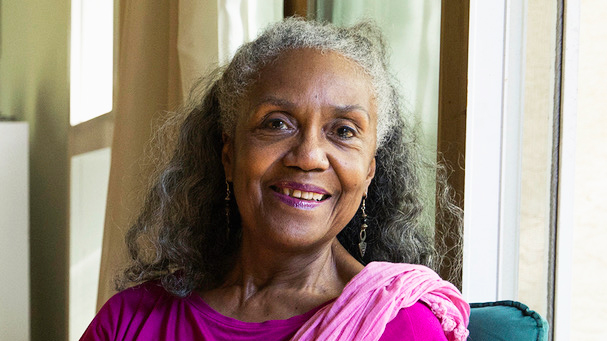 The 2022 Dance Magazine Award honoree was recognized earlier this fall for nearly a half-century of interdisciplinary work on topics spanning race, gender, and social constructs in the field of dance.
The USC Glorya Kaufman School of Dance is pleased to announce its 2023 commencement speaker: historian, performer, and 2022 Dance Magazine Award honoree Dr. Brenda Dixon-Gottschild. Professor emerita of dance studies at Temple University, Dixon-Gottschild is a pioneering leader of scholarly research in the field of dance. This year's commencement ceremony takes place on Friday, May 12, 2023.
"Dance is reckoning with its past, present, and future, much of it having to do with the historical context of race and gender," said Julia Ritter, Dean of USC Kaufman. "I am very grateful to have studied with Brenda and been the beneficiary of her mentorship. Brenda has inspired scores of artists and scholars with her innovative artistry and ground-breaking scholarship. She is a leading figure in the pursuit of a complete and fully realized history of Black bodies and bodies of color in the dance world—a history that is so vital yet often overlooked. As we witness institutions and politicians openly trying to suppress those histories, I can think of no better person to address this year's graduating class than Brenda."
A prolific interdisciplinary career
A self-described anti-racist cultural worker utilizing dance as her medium, Dixon-Gottschild has spent nearly 50 years as a writer, performer, and lecturer. As an artist-scholar, she coined the phrase "choreography for the page" to describe her embodied, subjunctive approach to research writing. She is the author of four books, three of which are considered seminal texts of dance discourse: Digging the Africanist Presence in American Performance: Dance and Other Contexts; Waltzing in the Dark: African American Vaudeville and Race Politics in the Swing Era (winner of the 2001 Congress on Research in Dance Award for Outstanding Scholarly Dance Publication); and The Black Dancing Body: A Geography From Coon to Cool (winner of the 2004 de la Torre Bueno prize for scholarly excellence in dance publication). Her 2011 book, Joan Myers Brown and the Audacious Hope of the Black Ballerina, received wide praise for its intimate portrait of National Medal of Arts recipient and Philadanco founder Joan Myers Brown. She is a frequent contributor to various publications, including Dance Magazine, covering topics ranging from the inner workings at Pennsylvania Ballet to the intersection of Hip-Hop in popular culture.
"I'm delighted to speak to the USC dance program's 2023 graduating seniors," added Dr. Dixon-Gottschild. "A commencement ceremony marks an auspicious time of moving on. The next phase of these young artists' lives is indelibly contoured by their time at USC. They enter a world of infinite possibilities and societal conflict. I will be honored to address the responsibility and the joy of making their voices heard."
The beating heart of emerging scholarly research
In honoring Dixon-Gottschild earlier this year, writer Gregory King described her work as "the beating heart of many emerging Black scholars' research, as they navigate all spaces, reveling in their Blackness and understanding that their Black feet, Black butts and Black skin are symbols of unapologetic beauty, bliss and brilliance." She is the recipient of multiple awards, including the Congress on Research in Dance Award for Outstanding Leadership in Dance Research; a Leeway Foundation Transformation Grant (2009); the International Association for Blacks in Dance Outstanding Scholar Award (2013); the Pennsylvania Legislative Black Caucus Civil Rights Award (2016; a Pew Fellowship in the Arts (2017); the Dance Magazine Award (2022); the New York University Hemispheric Center for American Politics and Performance 2022 Mellon Foundation Artist in Residency Award; and the 2022 Dance History Scholars Scholarly Achievement Award.
Nationwide and abroad, she continues to curate post-performance reflexive dialogues, write critical performance essays, perform self-created solos, and collaborate with her husband, choreographer/dancer Hellmut Gottschild, in a genre they developed and titled "movement theater discourse." She holds a PhD in performance studies from New York University.