Catching up with Gibney Company's Jake Tribus and Jordan Powell
January 13, 2023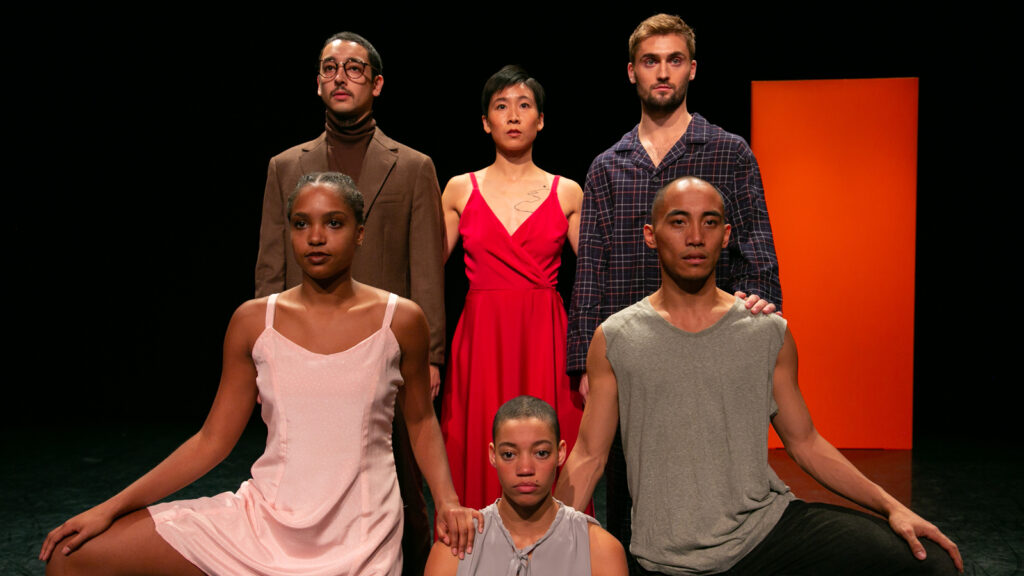 The USC Kaufman alums and newest members of the renowned contemporary dance group head to Bovard Auditorium this month for the ensemble's Los Angeles debut.
When Jake Tribus (BFA '20) auditioned for New York's venerable Gibney Company, he immediately felt a sense of home.
"They gave us names instead of numbers," Tribus remembers of the audition process, which had eliminated the practice of doling out generic numerals to identify prospective dancers. "What allowed me to be so sure about my decision when signing the contract [with Gibney] was the energy and how much fun I was having. It was very welcoming. It reminded me of Kaufman."
Fellow Gibney Company artist and USC Kaufman alum Jordan Powell (BFA '22) can relate: "My audition was through Zoom because of COVID. But I was met with a lot of warmth and friendliness. I could see they were creating a fellowship that gave their artists a chance to do what they felt passionate about. I feel like that is also built in the Kaufman curriculum and the experience."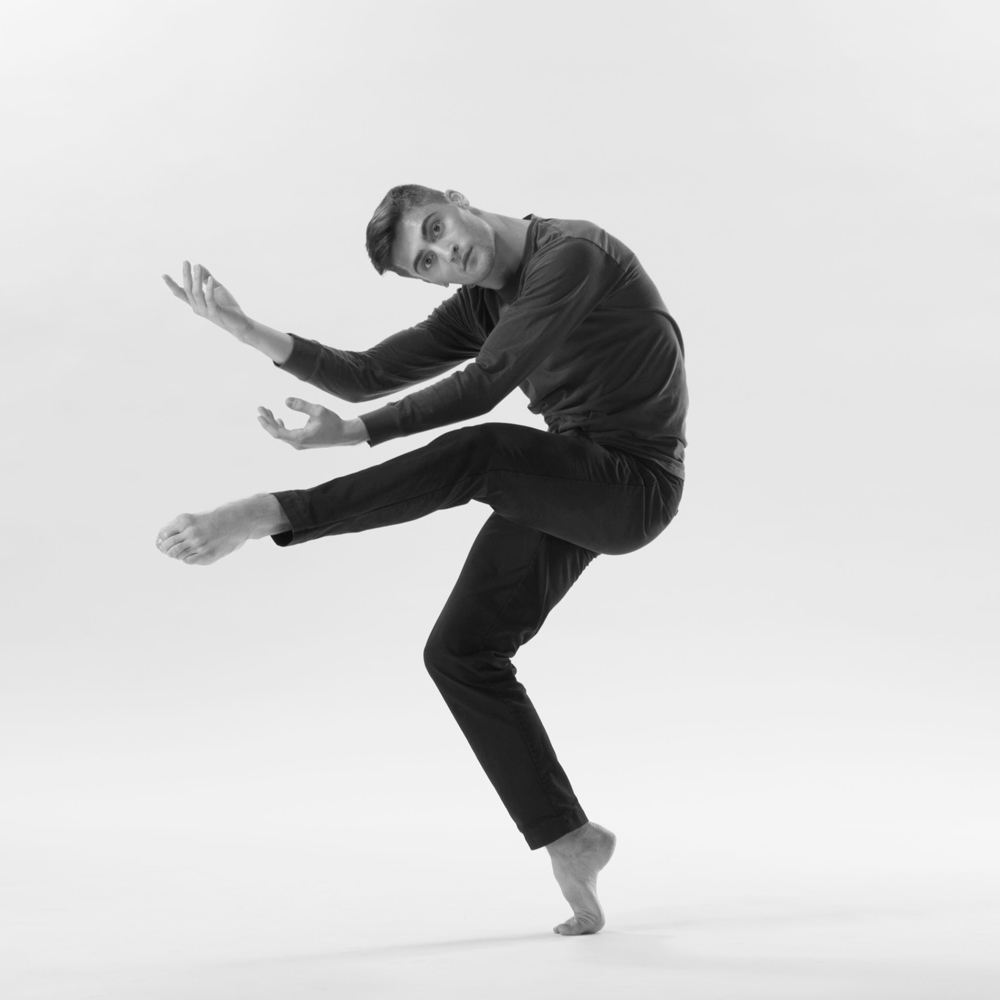 USC Kaufman still figures prominently in the lives of both Tribus and Powell, even now as artistic associates of the 12-person Gibney ensemble, an offshoot of the Gibney organization, a creative incubator and mainstay of the New York arts scene since 1991. The former USC Kaufman dancers are set to return to campus for the company's Los Angeles debut, Friday, January 20, 7:30 PM, at Bovard Auditorium, part of USC's Arts and Humanities Initiative, Visions and Voices. The program features two pieces: Measurable Existence, a duet for two male-identifying dancers by the choreographer Yin Yue, and the company premiere of Yag 2022 by the Israeli choreographer Ohad Naharin, a 50-minute work for a cast of six featuring both Tribus and Powell in a re-worked version of Naharin's original that premiered for the company Batsheva in 1996.
It's full circle for the Trojan alums, who credit their days at the Glorya Kaufman International Dance Center for giving them the foundation to succeed. The landscape of dance has only grown tougher in recent years with the arrival of the pandemic. Small, mid, and even large-scale dance companies are reevaluating their revenue models and working overtime to woo audience members back to live performances. For a new artist trying to break in, experience counts.
"That's one thing that stands out about Kaufman, how much we got to perform," says Tribus, a 2022 Princess Grace Award recipient. "You train and dance for so many years but knowing how to perform on a stage can be a completely different art sometimes. I just remember every year feeling like my dancing was changing, progressing, shifting to great degrees."
Tribus, who grew up in North Carolina, was once drawn to competition dance, an Olympics-type sport in which dancers are judged on techniques ranging from ballet, jazz, tap, and hip-hop. He chose USC Kaufman because of its emphasis on concert dance but was soon relishing chances to perform in front of audiences from around the world and with regularity: Tokyo for the USC Global Conference, Los Cabos for Gala de Danza, and USC Kaufman's New York City debut at the Joyce Theater in 2019.
Powell began dancing when she was just four years old at her local studio in Freehold, New Jersey. As time passed, she started thinking about dance more seriously as a career. Her routine became familiar: regional intensives and masterclasses with teachers and companies, with the hopes of landing a contract one day. When Powell started looking at colleges, the reputation of USC Kaufman was well established among Powell and her friends. She eagerly applied for admission. The decision turned out to be life changing.
"Being in a class full of people that I really admired and respected, to have those really close friendships was special," Powell says of her time at USC. "Just getting through different parts of life, different situations that you're going through together—I learned to trust myself and understand that I deserved to be in a studio auditioning for a company."
There's sense of gratification among Gibney's Trojan duo, who make up one-sixth of the company. They liken it to a support system, one that keeps them pushing each other. Powell is particularly grateful to watch up close the "talented, kind-hearted, generous" Tribus work each day. For his part, Tribus, who graduated two years before Powell, enjoys watching his friend grow as a professional "in such beautiful ways."
"I'm so proud to know that we shared this home of Kaufman," says Tribus of his bond with Powell. "Now we have this moment, being in a professional setting together. The fact that we're performing at Bovard is unbelievable—just lots of excitement and gratitude."
Gibney Company's performance at historic Bovard Auditorium is free and open to the public.