Charlene Achki-Repko joins USC Kaufman Board of Councilors
September 26, 2022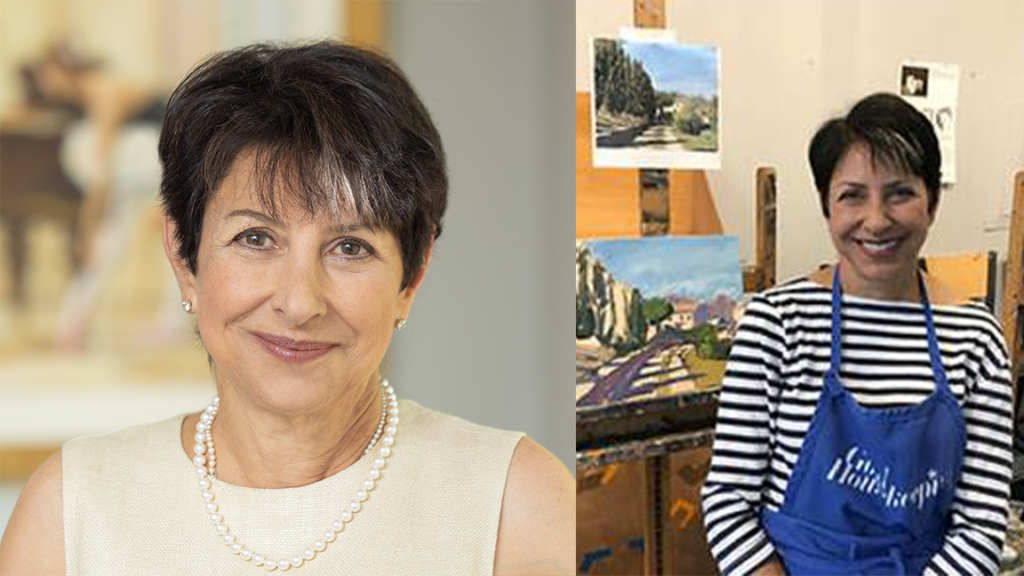 Charlene Achki-Repko, USC alumnus and leader in publishing and media, has recently joined the USC Glorya Kaufman School of Dance Board of Councilors. Currently, she serves on the boards of the Music Center's Center Dance Arts and American Dance Movement. She is also the Chairman of the Board at Everybody Dance LA!. Prior to this, Repko has had a long and accomplished career in the magazine media industry, beginning in advertising sales and marketing. She enjoys painting, tap, tennis and golf, travel and enjoying all forms of dance.
"As an alumnus of USC with a lifelong passion for Dance and Dance Education and a strong appreciation for the transformative power of Dance, I am thrilled to join the Board of Councilors," Repko said. "I have so admired the ground-breaking work at USC Kaufman from its founding. I look forward to working to advance the school's mission and continued growth and recognition." ​
An industry leader
Repko, a native Californian, received her BA in Business, Management and Finance from the USC Marshall School of Business. She has held many different management roles at Dow Jones and Co., The Wall Street Journal and Hearst, a leading global media company. Throughout her career, Repko lead many industry organizations and actively advocated for the magazine media industry amid the evolving media landscape.
While at Hearst Magazines, one of the world's largest publishers of magazine media, Repko managed cross platform and cross brand initiatives with major corporate advertisers in Southern California. She also helped launch several new magazines, including Food Network Magazine, O, The Oprah Magazine, HGTV Magazine and SmartMoney, a joint venture with Dow Jones.
Since 2009, Repko has served on the advisory board for Facing History and Ourselves (FHAO), an educational organization that uses the lessons of history to challenge students and teachers to stand up to bigotry and hate.
Advancing the mission
In addition to Repko, USC Kaufman's Board of Councilors includes several other members. Among them are Celeste M. Alleyne, Donya Bommer, Robert N. Braun, M.D., Ramona L. Cappello, Jennifer Cheng, Bryn DeBeikes, Debbie Felix, Ann Gianopulos, Joan E. Herman, visionary founder Glorya Kaufman, Ellie Kitta, Gale Luce, Anita Mann, Renae Williams Niles, Kenny Ortega, Julia Strickland, Jeff Thacker, Joe Tremaine, and Sue Tsao. Together, the members of the board contribute to the organization's growth and stability through representation and fiscal support.
"I am thrilled that Charlene has joined the Board," Dean Julia Ritter said. "She brings with her a wealth of experience and I look forward to working with her and getting to know her better in the coming year."