Dean Julia M. Ritter's installation featured in USC News
September 30, 2022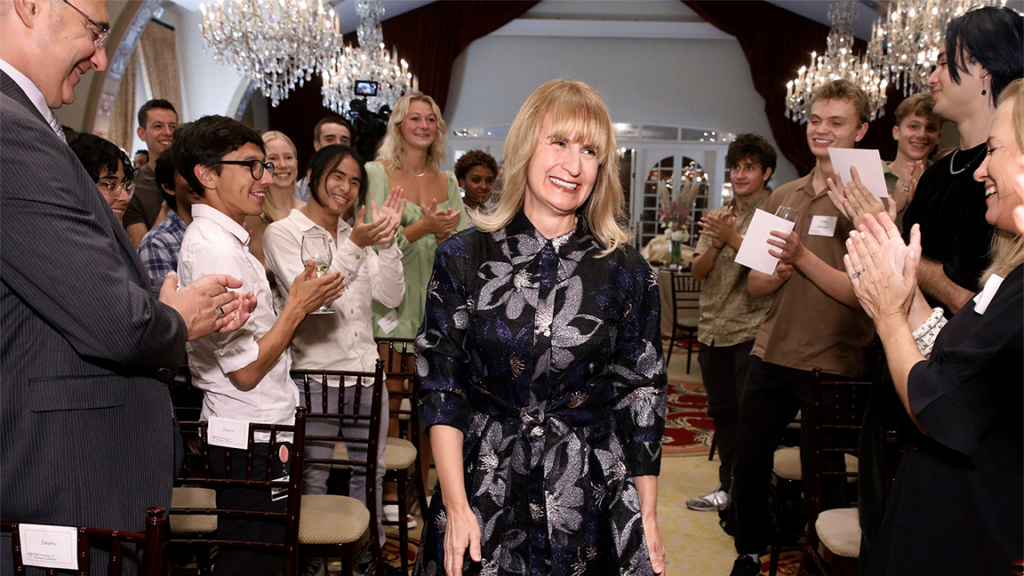 On Sep. 19, 2022, the USC Town and Gown ballroom was abuzz with excitement — especially in the back two rows. There, dozens of USC Kaufman School of Dance students, seated with perfect posture, joined university faculty, staff and USC Kaufman supporters to enthusiastically welcome the school's new dean, Julia M. Ritter.
"She sees interdisciplinary collaboration as the ultimate dance expression, and she's worked with professional dancers, students of all ages and self-described non-dancers, including people who are unhoused or incarcerated," said USC President Carol L. Folt, who hosted Monday's installation ceremony.
Read on to hear about how Ritter — an acclaimed public artist and academic leader — discussed the undeniable and unforgettable power of movement in her speech.