Elective Experience Fall 2019
December 6, 2019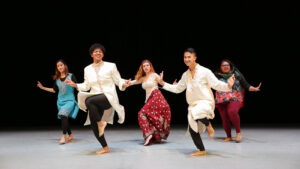 December 6, 2019 | 6:30 p.m. & 8:00 p.m.
Glorya Kaufman International Dance Center
KDC 102, Large Performance Studio
849 West 34th Street
Los Angeles, CA 
Considering a dance elective? Don't miss The Elective Experience, a celebration of the dance electives offered at USC Kaufman. USC students from a wide range of majors will show what they've learned in their fall dance elective courses, including hip-hop, Bollywood and more! Tickets are free. However, seating is limited.
View all events