Faculty Q&A: Bonnie Oda Homsey
January 17, 2018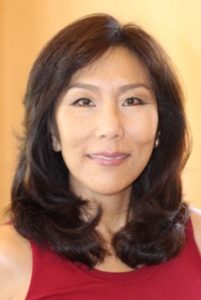 As the spring semester begins, USC Kaufman welcomes lecturer Bonnie Oda Homsey, who will teach DANC 470: Dance Leadership for junior BFA dance students. Homsey has become an industry influencer; evolving from dancer to artistic director, producer, educator, curator, author, lecturer, arts advocate, funder, panelist, and filmmaker. We sat down with her to answer some questions.
What brought you to the dance world?
BOH: Dance was part of life while I was growing up in Hawaii. I began studying ballet when my mother opened the Oda Ballet School in 1957, and eventually I was selected to be a part of the the Julliard School's freshman class, the first year the school relocated to Lincoln Center.
In your opinion, what makes an impactful leader?
BOH: The common attributes I find in individuals whom I consider to be impactful leaders are being a visionary, [being a] strategic thinker, being a strong communicator and listener, creating a management style that builds a motivated team, and being original, authentic, curious, intellectually competent, culturally engaged, and a delightful source of inspiration.
How has your experience shaped how you view the business of the dance world?
BOH: Without a doubt, the business of the dance world has shifted due to a key driver of change: technology. Technology has transformed how we create, market, distribute, connect with audiences both virtual and real, and fund work across diverse contexts. As a dancer, artistic director, educator, arts consultant, patron and arts funder, I continue to approach my career in a way that is multi-dimensional and with a tool box of diverse practices.
What are you most excited about teaching at USC Kaufman?
BOH: Glorya Kaufman once stated, "Art lets us communicate in a way that breaks through barriers," and I agree with her. I am excited to offer students the entrepreneurial knowledge, skills, and practices to break down barriers and give flight to their bright, ambitious dreams.
What do you hope students gain from your class?
BOH: My hope is for students to utilize lessons taught on capacity building, strategic planning, and infrastructure resourcefulness so they may navigate the rigors of the journey ahead and ascend into leadership roles in the future.
Lastly, what advice would you give to aspiring dance-makers and dance leaders?
BOH: My advice is to remain humble, [and] honor Terpsichore and the pioneering innovators upon whose shoulders we all stand. I believe that the role of an artist as a citizen charges him or her with the responsibility to reach out and connect the next generation of artists to the spectacular possibilities that animate our dance universe.
Read more about Homsey's Leadership course in the USC Schedule of Classes.
_______________________________________________________________