Dwight Rhoden
Artist in Residence
Ballet, Repertory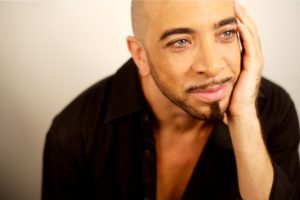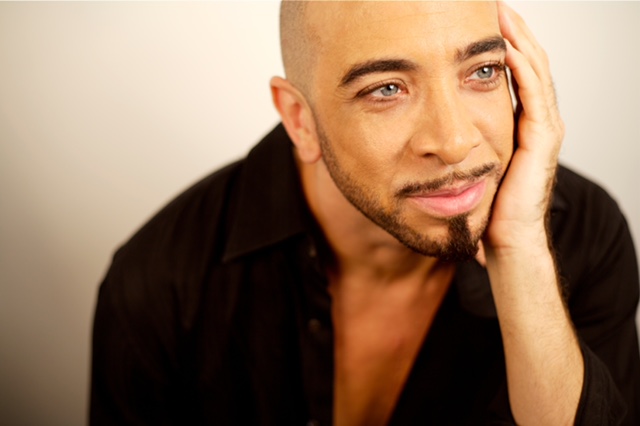 Dwight Rhoden has established a remarkably wide-ranging career, earning distinction from The New York Times as "one of the most sought out choreographers of the day."
A native of Dayton, Ohio, who began dancing at age 17, Rhoden has performed with Dayton Contemporary Dance Company, Les Ballet Jazz De Montreal and as a principal dancer with Alvin Ailey American Dance Theater. As a performer, he has appeared in numerous television specials, documentaries and commercials throughout the United States, Canada and Europe and has been a featured performer on many PBS Great Performances specials.
In 1994, Rhoden, along with Desmond Richardson, founded Complexions Contemporary Ballet. Together they have brought their unique brand of contemporary dance to the world for over two decades. CCB is widely considered "America's Original Multicultural Contemporary Ballet Company." Complexions is celebrated for its pioneering spirit, and the building of a universal brand that continues to challenge traditional ideas, and redefine possibilities in the dance arena. Under Rhoden's direction, Complexions has become a dance institution that is much in demand. CCB has led the way in contemporary ballet in America, by removing traditional boundaries, and celebrating the beauty of differences – through courageous, innovative and cutting edge programming. Over the years, Complexions has remained consistent in delivering a profound passion for diversity that has framed its vision and become its hallmark.
For nearly three decades, Rhoden's choreography has been the lynchpin in the development of the Complexions repertory. Since 1994, Rhoden's work has filled some of the most prestigious theaters across the globe including, The Joyce Theater (NYC), The Bolshoi Theater (Moscow), The Marinsky Theater (St. Petersburg), Maison De La Danse (Lyon), The Dorothy Chandler Pavilion (Los Angeles), BAM (Brooklyn) Cairo Opera House (Egypt), The Arts Center (Melbourne, Australia), The Auditorium Theater (Chicago), Tel Aviv Opera House (Israel), The ASB Theater (New Zealand), Holland Dance Festival, Grand Theatre De Geneva (Switzerland), Isle De Dance Festival (Paris), as well as others. CCB and Rhoden's work has been presented on five continents and in over 20 countries, including the USA, Canada, South America, Mexico, Europe, Asia, Poland, Australia, New Zealand, Russia, The Baltic Region, Egypt, Israel, and the Middle East.
"Musicality, innovation, purpose, consistency, a brilliant use of stage space and the ability to tell a story — all these qualities make him (Rhoden) one of today's elect choreographers." – The Los Angeles Times
Rhoden has created over 100 ballets for Complexions, as well as numerous other companies, including Alvin Ailey American Dance Theater, Ballet Arizona, The Aspen Santa Fe Ballet Company, BalletMet, The Dance Theatre of Harlem, Colorado Ballet, Dayton Contemporary Dance Company, The Joffrey Ballet, Miami City Ballet, New York City Ballet, Charlotte Ballet, The Pennsylvania Ballet, Philadanco, Mariinsky Ballet, Minneapolis Dance Theatre, Phoenix Dance Company, Sacramento Ballet, Oakland Ballet, Pittsburgh Ballet Theatre, Ballet Nice Mediterranean, Tulsa Ballet, The Washington Ballet, San Francisco Ballet, Western Australian Ballet and Zenon Dance Company among others.
Rhoden has also directed and choreographed for TV, film, theater and live performances including So You Think You Can Dance, E! Entertainment's "Tribute to Style," Amici, Cirque Du Soleil's Zumanity, and choreographed and appeared in the feature film One Last Dance.
He has also worked with, and/or created works for high-profile artists such as Prince, Lenny Kravitz, Kelly Clarkson, ELEW, David Rozenblatt, Nicholas Payton, The Drifters, Paul Simon, Billy Strayhorn, Nina Simone, Marvin Gaye, U2, The Turtle Creek Chorus and Patrick Swayze.
Rhoden was also commissioned to create a work for the centennial celebration of renowned collage artist Romare Bearden, choreographed a ballet for Diana Vishneva's Beauty In Motion, and has directed and choreographed The Great Gatsby ballet for soloists of the Mariinsky, Ukrainian National Ballet, and soloists from the United States.
"Rhoden's work is post-Balanchinean choreography, a new aesthetic in movement, stage, picture and performance concepts reflecting a post- modern, techno-savvy worldview." – Dance Magazine
Widely known as "a dancer's choreographer," Rhoden has worked with, coached and created for some of the most diverse artists spanning the worlds of ballet and contemporary dance including legendary dance artists Carmen De Lavallade, Misty Copeland, Wendy Whelan, Maria Kowroski, Diana Vishneva, Desmond Richardson, Sandra Brown, Jodie Gates and Gus Solomons, to name a few.
Rhoden has served as Artist in Residence at universities around the United States including USC Glorya Kaufman School of Dance, New York University, Juilliard, UC Irvine, Skidmore College, The Boston Conservatory and The University of Mississippi, where his 2004 Racial Reconciliation Project was credited as a catalyst for dialogue in a community that had been historically divided.
Rhoden is a beneficiary recipient of various honors and awards including the New York Foundation for the Arts Award, and subsequent induction into the NYFA Hall of Fame, The Choo San Goh Award for Choreography and The Alvin Ailey Apex Award. Rhoden was nominated for a Benois De La Dance award for his libretto for The Great Gatsby ballet, and received an Honorary Doctorate degree from The Boston Conservatory in recognition of his extensive contributions to the field of dance. For more information, please visit dwightrhoden.com.