Yin Yue
Artist in Residence
Ballet, Contemporary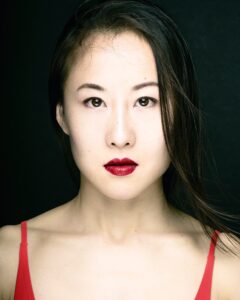 Yin Yue is an internationally recognized performer, choreographer and the founder and artistic director of YY Dance Company (YYDC). Yin studied at the prestigious Shanghai Dance Academy and NYU's Tisch School of the Arts where she received her MFA in 2008.
In 2018, Yin founded YYDC, a NYC-based, non-profit contemporary dance company dedicated to the teaching, production and performance of original choreographic works by Yin. The company incorporates Yin's signature FoCo Technique™ which represents a dynamic fusion of Chinese dance, folk and contemporary movement language into live performances and choreographic commissions as well as educational endeavors.
Under Yin's direction, the company has presented its work to live audiences on U.S. and international stages. The company boasts international touring credits, including Schrit_tmacher Festival (Germany), SummerStage in New York City, Jacob's Pillow Dance Festival, New York International Fringe Festival, The Open Door Dance Festival in Iowa City, Iowa, DancenowNYC at Joe's pub and many more. In addition, YYDC has performed at venues such as International Choreographic Competition Hanover, BAM Fisher, Joyce SoHo Theater, Peridance Center, Lincoln Center Rose Hall, New York Live Arts and many others. In addition to performance, the company also re-staged repertories at universities, companies and dance studios around the world.
Yin Yue was the recipient of the 2021 Harkness Promise Award. This prestigious award recognizes her innovation in choreography and education. She was the winner of Hubbard Street Dance Chicago 2015 International Commissioning Project, winner of the 2015 BalletX Choreographic Fellowship, and winner of Northwest Dance Project's 5th Annual Pretty Creatives International Choreographic Competition in 2013. Through these high-profile successes, Yin has received commissions from all three widely-recognized companies as well as other companies and organizations namely Martha Graham Dance Company, Boston Ballet, Philadelphia Ballet, Aspen Santa Fe Ballet, Limon Dance Company, Alberta Ballet, Balletto Teatro di Torino, Gibney Dance Company, Peridance Contemporary Dance Company, Whim W'him, Tisch School of The Arts, George Mason University, Rutgers University, Point Park University, West Michigan University and Juilliard School for Dance.