Fall 2017 Works in Progress Recap
October 20, 2017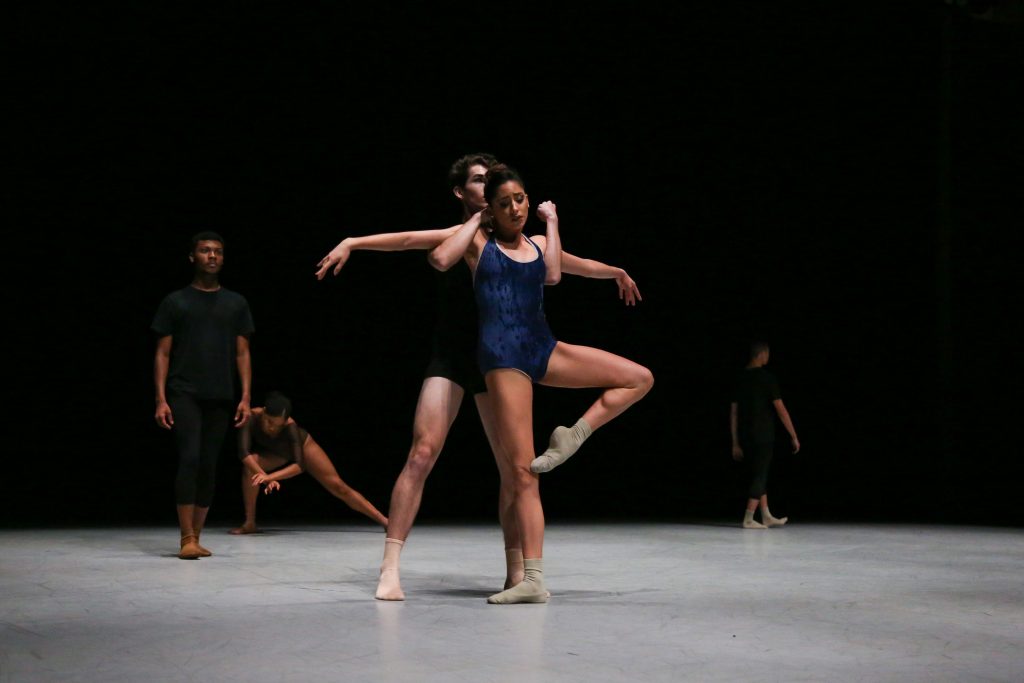 October 12 and 13 marked the first Midterm Showings of the 2017-2018 school year. These Works in Progress performances consisted of five shows over the two days, with Thursday night highlighting work by sophomore student choreographers and Friday focusing on repertory by master artists and Kaufman faculty.
Here's a quick recap of the Student Works program…
The Friday program featured pieces covering the stylistic spectrum, from contemporary ballet to swing dance. Students performed in new works choreographed by faculty members E. Moncell Durden ("Stomping at the Savoy", an exploration of vernacular jazz styles) and Christian Vincent ("Beautiful People", as premiered at the USC Village Opening Ceremonies).
The audience also got a first-look at four masterworks: "Hissy Fits" by Dwight Rhoden, "Company B (excerpt)" by Paul Taylor, "Who Cares? (Concert Version) by George Balanchine and "The Vile Parody of Address (Excerpt)" by William Forsythe, which will be officially set for the BFA Fall Dance Performance November 14-19.
The Kaufman faculty and administration were thrilled with the students' progress demonstrated in these showings and are looking forward to sharing the finished pieces at the end of the semester.
---
Written by Sara Silberman