Student Blog: Ode to a found flâneur
June 17, 2019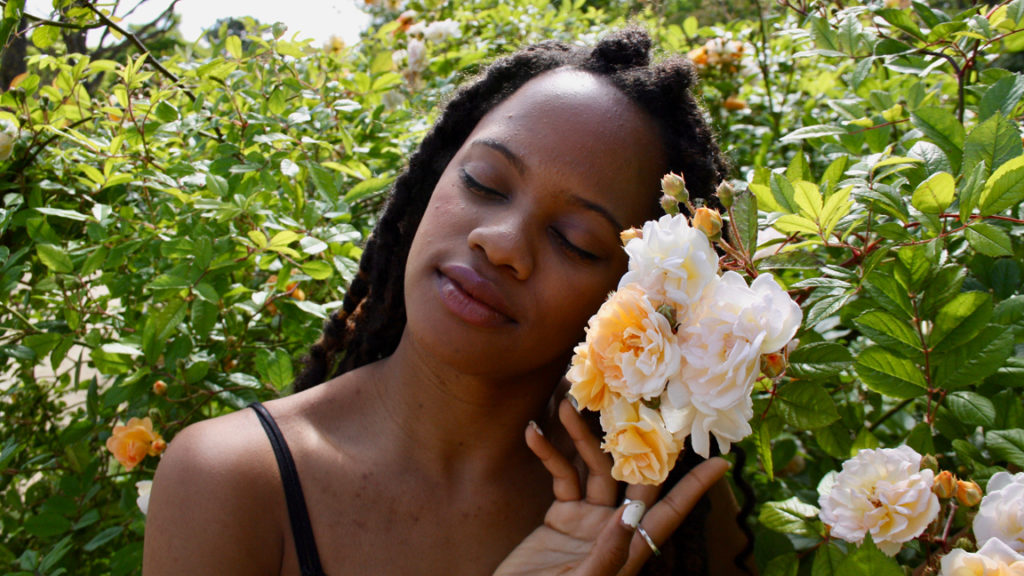 Last week concluded our BFA students' time in Paris for this year's Maymester. During their time abroad, students were immersed in museum visits, dance performances and sightseeing activities. In their down time, however, they had the freedom to explore and reflect on Paris' rich culture. Below, Rachel Harris (BFA '20) writes "Ode to a found flâneur," a poem inspired by her time in the city.
Ode to a found flâneur
As I sit on this grass in a Parisian park,
A sea away from my south,
I cannot help but reminisce about former self I am trying to walk away from.
In Paris, the city shapes your perspective.
The matured architecture constructed between windy cobblestone roads
Forces you to look at it.
Palaces embolden with golden edges that attract the sun
And ceilings painted with grand mythology
Make you feel small.
It tells you not to take up space
And instead "be mesmerized by her beauty."
The old buildings creak and whisper:
"the old way got you here and this tradition is here to stay.
It will live on.
Keep looking at me. As long as you're here look at me."
I wander as many flâneurs did before me
Through these streets
Forced to look beyond myself.
The streets say: "shhhhh.
Keep your voice down. Don't make eye contact.
You might disturb our ancestors
With all of your loud presence.
Instead wander in me.
Keep you eyes up at the homogeneous layout.
And do not look down."
This silence is what drives people mad.
The hushed calm makes me feel alone and homesick.
It washes my individualism clean from my flesh.
But sometimes.
If you wander long enough.
It can open up to unspoken truths about the questionable past
Of European men and women who walk along the streets with you.
It shows people who live by tradition
And do not dare go against it.
I too am the Palace of Versailles–
Unnecessarily beautifully treasured vast works trapped behind my golden brown gates.
My melanated house encaptures some of the best work that has yet to be seen.
Yet it remains hidden.
Like the king for his kingdom.
His dynasty had the potential to feed so many starving people with his wealth.
And yet you judge his for keeping so much grandeur help up inside?
This city challenges me to open my palace doors
and release God's blessings to those around me.
Allow the brilliant sun to king all thoughts
To walk with it and allow its freeing winds to take me into conversations with strangers I never would have had the pleasure of knowing or seeing fully.
The treasure of Paris is found not by staring at it– but rather
Is determined by how I can consciously search every inch of its surface until it appears.
It is by wandering that I have found myself amongst the small nooks of this city.
Every bind by which this life escapes.
Paris speaks clearly to me now. She tells me:
"Let the afternoon rain engulf you.
Gently kiss your golden skin.
Kidnap you with my silence.
I will disrobe you and unfold your deepest thoughts.
Until all of you is open, raw, and willing to receive,
if you let me."
---
By Rachel Harris