Professor Bonnie Oda Homsey curates guest speakers for February Senior Seminars
January 20, 2022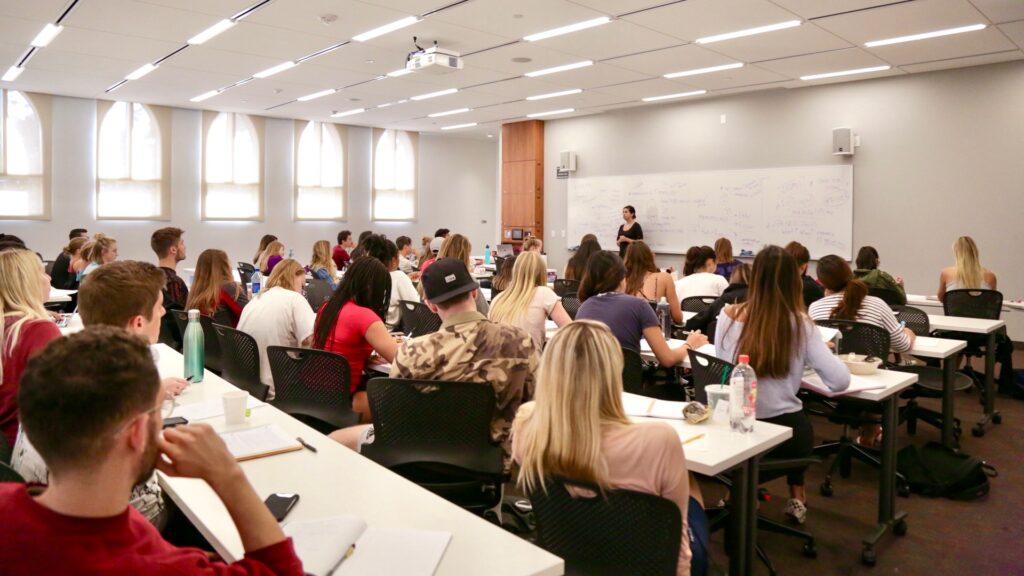 Each year, the USC Glorya Kaufman School of Dance provides its graduating seniors with career preparation in a variety of industries. This semester, fourth year BFA students have the opportunity to participate in Senior Seminars curated by Professor Bonnie Oda Homsey. Next month, professionals in advocacy and entertainment will work with the students, including Christine Hershey, Tim Dang and Matthew Diamond.
Christine Hershey
On Feb. 2, BFA students will have the chance to learn from Christine Hershey, the founder of Cause Communications. In this position, she guides the company's overall strategic and creative vision as well as policy and advocacy efforts. Passionate about "Communications for Good," Hershey advises public officials, philanthropic leaders and senior executives throughout the country. She focuses on positioning, systems change and organizational strategy. Her experience in business, government and philanthropic sectors includes organizations like Kaiser Permanente, Wells Fargo, the World Health Organization, the Institute of Medicine, The California Endowment and the Los Angeles County Department of Mental Health.
Hershey's work in strategic communications has helped shift the debate on many issues. These have included social justice, racial equality, health care, domestic abuse, LGBTQ+ rights, immigration reform and mental health. She currently serves as a senior advisor on communication and strategy to Los Angeles County's top public health officials battling the COVID-19 pandemic. As an early pioneer in cause marketing, Hershey formed corporate partnerships with the Los Angeles Women's Foundation. Plus, her work with Liberty Hill and the Dr. Susan Love Research Foundation helped quadruple and triple their assets, respectively.
Tim Dang
On Feb. 9, BFA students will hear from Tim Dang, a theatre director and producer. He is the recipient of the Society of Directors and Choreographers' Zelda Fichandler Award for transforming the regional arts landscape through theatre. Dang is a Los Angeles County Arts Commissioner and serves on several committees. These include the Cultural Equity and Inclusion Initiative as a Co-Chair from 2015-2020. He is also the Arts and Culture sector leader for the County's Economic Resiliency Task Force. This effort provides strategies and recommendations in response to COVID-19 and the civil unrest due to racial and social inequities. Dang was recently appointed to an ad hoc committee for Supervisorial District 1 for the Care First and Community Investment Program.
Currently, Dang stands as the producing artistic director emeritus of East West Players (EWP). In this position, he has overseen the longest running professional theatre of color in the United States for 23 years. EWP has produced more than 100 plays and musicals for the main stage. An alumnus of the University of Southern California, Dang is on faculty at the USC School of Dramatic Arts. He also teaches at the American Musical and Dramatic Arts College for the Performing Arts. Dang performs voiceovers for The Ghost of Tsushima, World of Warcraft: The Mists of Pandaria and Avatar: The Last Airbender. This spring, he is directing A Chorus Line at USC. In addition to working with Dang as Dance Captains, Luke Qualls (BFA '22) and Ava Noble (BFA '23) will perform in the production.
Matthew Diamond
On Feb. 16, Matthew Diamond will collaborate with the BFA students. As a director, Diamond has been nominated for an Academy Award, won four Emmy Awards out of 10 nominations and three Directors Guild Awards out of eight nominations. A richly faceted director, he has delivered iconic multi-camera programming such as THE WIZ: LIVE, 20 Metropolitan Opera Live in HD operas, multiple seasons of So You Think You Can Dance, worldwide programming for major ballet companies in the United States, and the broadcast treatments of dozens of Broadway shows.
In 1998, Diamond put his experiences as a dance choreographer and television director to good use in the documentary Dancemaker. The documentary was nominated for an Academy Award in 1999 and propelled Diamond's directorial career. His filmmaking includes the iconic youth sensation Camp Rock (where he discovered Demi Lovato and The Jonas Brothers), Jane the Virgin, Gilmore Girls, Desperate Housewives and Ugly Betty. Diamond has also directed an array of legends including Elizabeth Taylor, Billy Joel, Shirley MacLaine and Denis Leary. He has launched two worldwide franchises – Camp Rock and the Thomas the Tank Engine toy lines – each accounting for billions of dollars in branded merchandise.