USC Kaufman welcomes Jeff Thacker to its Board of Councilors
November 9, 2022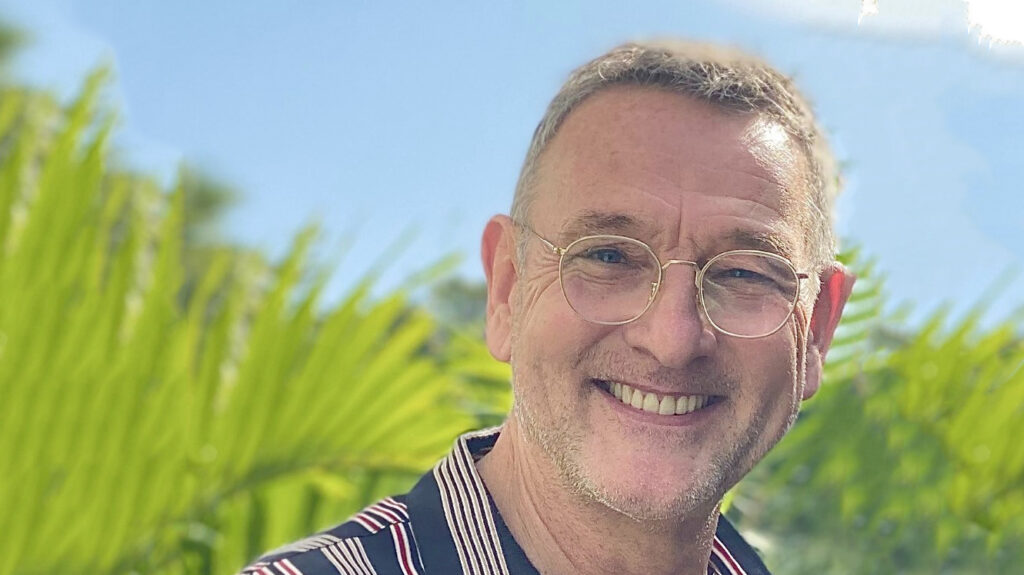 Jeff Thacker, one of British Television's foremost Entertainment Producers and former Head of Music Programming on ITV, has recently joined the USC Glorya Kaufman School of Dance Board of Councilors. Thacker's impressive background as a dancer, choreographer and producer has led to collaborations with some of the biggest names in the music and entertainment industries. Currently, Thacker is Executive Producer/Showrunner on the new CBS primetime dance show "Come Dance With Me." He also serves as Executive Producer for So You Think You Can Dance, a show he has produced since its inception in 2005.
"I have seen the incredible growth of USC Kaufman since the very beginning, and the impressive developments in its curriculum and programs," said Thacker. "I am honored and thrilled to join the school and help contribute to its future."
A decorated producer and choreographer
Throughout Thacker's career, his own programs have won numerous prestigious awards. These include a BAFTA, an Emmy, the Bronze Rose at Montreux, two Television Press Awards and a 'Mention Speciale,' also at the television festival in Montreux. He had the great honor of serving as Associate Producer and Producer on eight Royal Variety Performances for the late Queen Elizabeth II.
Thacker has produced TV shows with major artists such as Sir Elton John, Pavarotti, Jennifer Lopez, Cher, Britney Spears, Diana Ross, Enrique Iglesias, Sting, Celine Dion, among others. He was also instrumental in presenting the first major TV appearances for Michael Bublé, Katy Perry, and Lady Gaga. His choreography on Robert Palmer's "Addicted to Love" music video remains iconic.
Thacker has worked as a producer at varying levels on many shows, including BBC's "Children In Need," "The Pride of Britain," Fox's "New Years Eve Live from New York," American Idol UK and the BAFTA Awards both in the UK and the US.
So You Think You Can Dance
In 2005, Nigel Lythgoe and Simon Fuller invited Thacker to be Senior Producer of So You Think You Can Dance. He served as one of the three original judges on Season 1 and is now Executive Producer of the show. For this show, Thacker received five consecutive Emmy nominations from 2011 to 2015. He continues to fly around the world producing and guest judging on various countries' versions of the show.
Thacker produced and directed the hugely successful American National Tours of So You Think You Can Dance. With the cast of the show, he also produced three top-selling fitness DVDs. Today, So You Think You Can Dance is seen in over 70 countries and has won 17 Emmys with over 70 nominations.
Advancing the mission
Thacker's position has allowed him to work with many of the world's biggest charities. These include UNAIDS, UNICEF, Save The Children, Comic Relief, The Elton John AIDS Foundation, and The Dizzy Feet Foundation.
In addition to Thacker, USC Kaufman's Board of Councilors includes many prominent individuals in dance, academic, university, corporate or philanthropic arenas. Together, the members of the board contribute to the organization's growth and stability through representation and fiscal support. They demonstrate a personal commitment to the school in order to support its mission and vision.
"With Jeff's impressive resume and expertise, particularly in the television and commercial dance arena, I am certain he will generate many valuable opportunities for our students that will help ensure their future success," Ritter said. "I am so excited to have him on board."