Jessica Lang Dance at The Music Center
February 17-19, 2017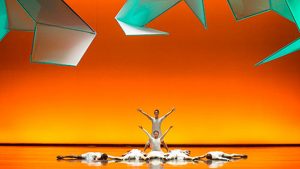 New York-based Jessica Lang Dance makes its Music Center debut with a repertoire rich with stunning movement, compelling visuals and beautiful cinematic composition that will leave you breathless. Jessica Lang has created more than 90 works for companies worldwide. Experience her award-winning choreography that transforms classical ballet language into artfully crafted and emotionally engaging contemporary work.
Dorothy Chandler Pavilion
The Music Center
135 N Grand Ave, Los Angeles
Feb 17 | 7:30 p.m.
Feb 18 | 7:30 p.m.
Feb 19 | 2:00 p.m.
View all events