May 4 is #DayOfSCupport
May 4, 2022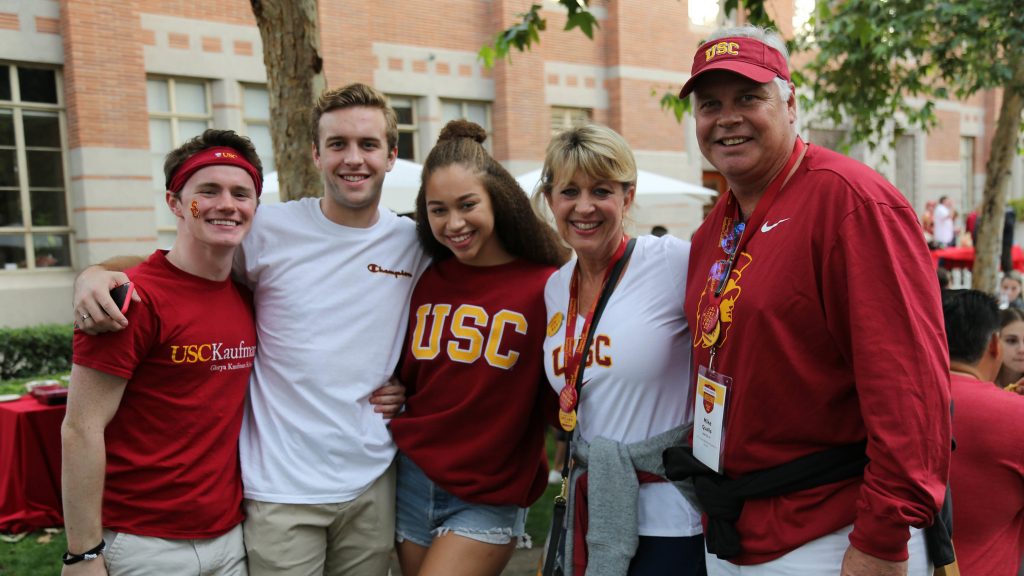 For more than a century, the Trojan Family has been a strong force behind USC's rise from a humble two-story building to one of the world's leading private research universities.
Today, May 4th, our annual Day of SCupport, we celebrate what keeps our Trojan Family connected across generations and united in a common purpose: to help USC excel and advance the mission in teaching, research, artistic creation, professional practice and public service.
Here at USC Kaufman School of Dance, the Trojan Family along with our Principal Benefactor Glorya Kaufman, have set the school on a dynamic course to become, in just a few short years, one of the top BFA dance programs in the country, offering students unparalleled performance and travel opportunities as well as access to the artists and repertory shaping dance today.
This semester, USC Kaufman BFAs worked with Tony Award-winning choreographer Justin Peck, performed at the Wallis Center for the Performing Arts in Beverly Hills, and this summer many will travel to Germany to participate in a Berlin Maymester. Some will even have their European debut on the stage in Fürth, Germany. None of these extraordinary experiences would be possible without the generous support of the Trojan family!
Today we invite you to unite with your fellow Trojans and dance enthusiasts to support USC Kaufman and our amazing USC Kaufman artist scholars with a gift to the USC Kaufman Annual Fund. Every gift supports the USC Kaufman student experience enriching and inspiring the next generation of dance artists and leaders.