USC Kaufman seeks applicants for part-time musical theater lecturer
July 23, 2018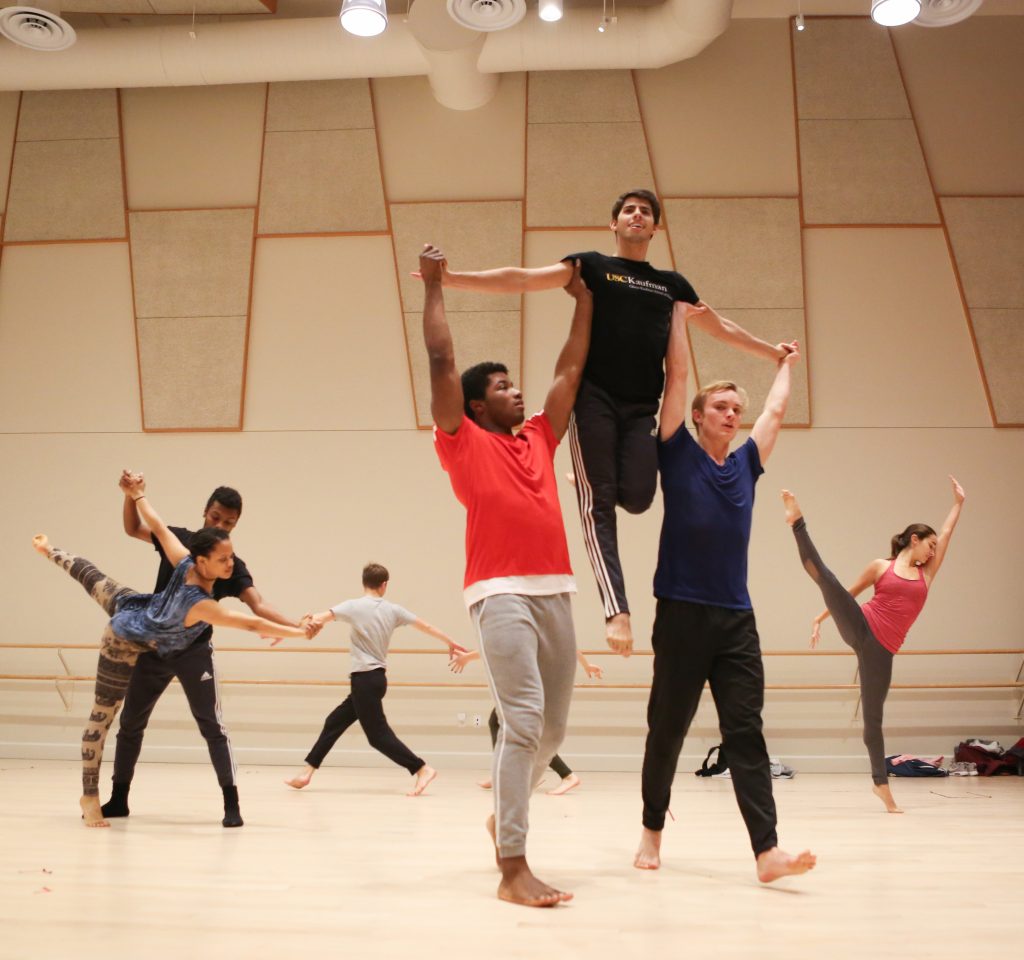 The USC Glorya Kaufman School of Dance invites applications for a Part-Time position as Lecturer in Dance (Musical Theater). This collaborative, dynamic and innovative artist-scholar will teach all levels of dance, choreography and directing for stage and screen for undergraduate majors, non-majors and minors. Successful candidates will have significant professional and/or university-level experience in teaching dance for musical theater and will possess expertise in several styles of dance including but not limited to tap, jazz, contemporary, ballet, ballroom and vernacular dance forms. Ideal candidates will possess the ability to teach upper division courses in tap and ballroom. This position will also serve as the primary liaison between the Schools of Dance, Dramatic Arts and Music, and will be charged with building a strong interdisciplinary and integrated partnership between dance and the musical theater program.
Successful candidates will demonstrate a wide knowledge of historical and contemporary musical theater practices as they relate to dance and a strong understanding of the current professional landscape on stage and screen in Los Angeles, New York, the West End and internationally. Additional duties include student mentorship; non-major program oversight; collaborating with faculty on student evaluations; grading and assessment; participating in recruitment and selection of prospective students; facilitating visiting artist residencies; assisting in rehearsals; directing dance productions on a rotating basis with other faculty; and serving on departmental and university committees. Applicants will be expected to represent USC Kaufman at the University as well as within local, national and international dance communities.
The USC Glorya Kaufman School of Dance is interested in recruiting candidates who have demonstrated an ongoing, successful engagement with the highest standards of scholarship and/or creative activity, consistent with the expectations for excellence in a Research I university.
For more information about this part-time position and to apply, please visit Careers at USC.