Nigel Lythgoe shares career advice with students and alumni
August 24, 2020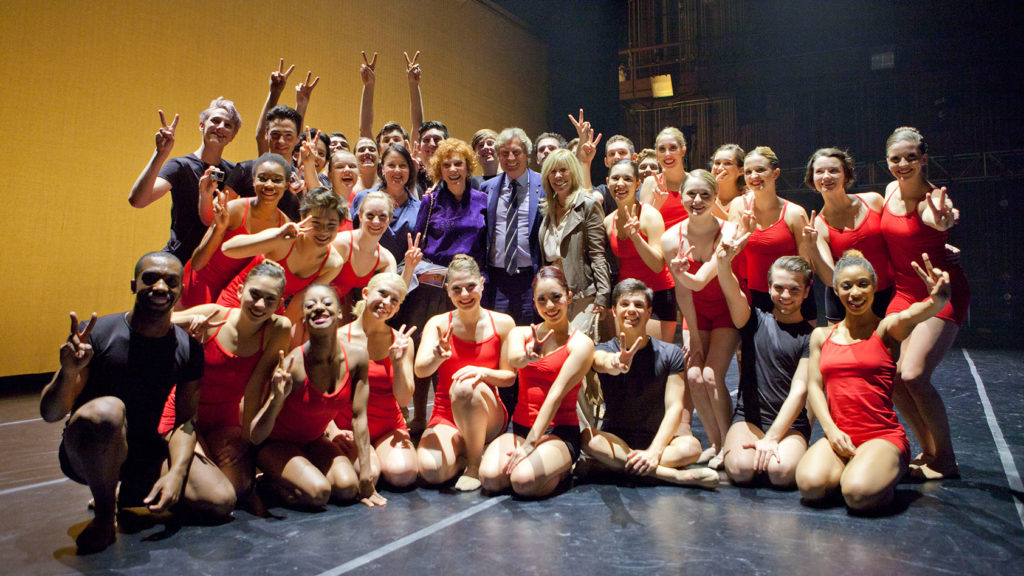 Last semester, Nigel Lythgoe, a member of the USC Glorya Kaufman School of Dance's Board of Councilors, hosted a virtual conversation with the school's BFA students and alumni. The event focused on his career journey, advice to aspiring professional dancers and the evolution of the dance field.
Advice to dancers
In regard to Lythgoe's advice for dancers, he emphasized the importance of being hybrid artists.
"I do believe that dancers nowadays really need to be accomplished in more than just one area of dance," he said. "It's a difficult time for dancers, so they really need to be clever about how they educate themselves."
Lythgoe also shared what qualities he values in dancers, artists and people in general.
"Creativity, integrity, and for me, humor. Because if you've got a talented person and a person that makes you smile, you're always going to err towards the person who makes you smile," he said. "You can see on 'So You Think You Can Dance,' the best dancers don't always win. It's the dancers that connect with the audience."
Developments in the field
It is with "So You Think You Can Dance" that Lythgoe made a discovery he feels has changed the dance field.
"'So You Think You Can Dance' put street dancers together with trained dancers. They inspired each other, and I found that remarkable." he said. "The street dancers wanted to learn more… so they would start doing classes. And the formally trained kids would realize that this was quite an exciting thing that they were seeing, and that involved them into [the street dance] world. So, you had two worlds come together and I think that informed dance really well."
The future of dance
As for the future of dance, Lythgoe hopes to see an increase of professional dance opportunities.
"In the next 10 years, I just hope that the work is there. I think we are producing such great dancers, and yet jobs are becoming tougher," he said.
Lythgoe cited the diversification of dancers in classical companies and a resurgence of dance films as being possible stepping-stones for increasing the amount of work available for aspiring professionals.
For even more from this event, check out the video below:
---