Ryan Phuong balances industry work with BFA training
January 25, 2021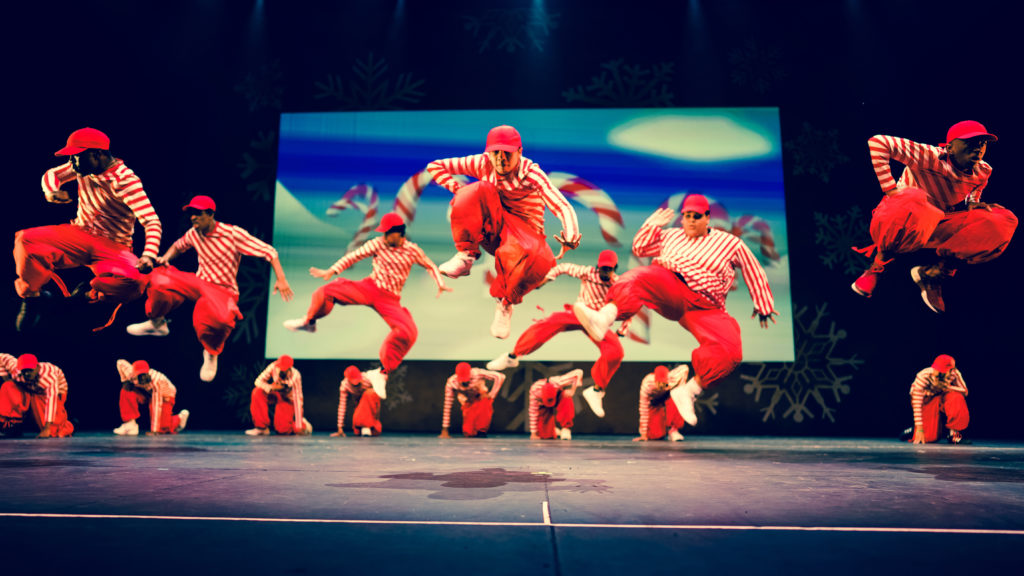 When Ryan Phuong joined the USC Glorya Kaufman School of Dance's Class of 2024 this past fall, he felt apprehensive about striking a balance between his BFA training and his burgeoning acting career. He had to make a choice: school or work. In his decision, Phuong looked past the obvious black and white answers and drew inspiration from USC Kaufman's commitment to developing hybrid artists. During his first semester, Phuong balanced both of these endeavors and plans to continue this mindset in future semesters.
Acting on TV
Early in high school, Phuong landed an audition for the CBS sitcom "Young Sheldon," a prequel to Sheldon Cooper's story on The Big Bang Theory. Phuong was cast as Tam, Sheldon's best friend. This recurring role played a part in Phuong's decision to ultimately attend USC. He wanted to stay in Los Angeles to pursue both acting and dance at the collegiate level.
"That entire time period of applying to USC, including my audition piece, I kept thinking, 'How is this going to work?' But having faith and being determined in myself and having a solid team, like my parents and classmates, has made it all easier," Phuong said.
Exploring new opportunities
Phuong began his dancing and acting training at the Debbie Allen Dance Academy in Los Angeles. Allen herself served as his mentor, according to Phuong. He explained that her teaching philosophy stressed branching out to other endeavors, as she is a renowned dancer, actor and Executive Producer of ABC's "Grey's Anatomy."
"Miss Allen pushed us to explore everything, and I started to really give acting a chance by taking classes and going after auditions," Phuong said. "But, what really made me interested in acting was that it's similar to dance and how you express your feelings with movements. I love blending the different art forms because as dancers we have to express and act as well."
Hot Chocolate Nutcracker
During his time at the Debbie Allen Dance Academy, Phuong performed year after year in Allen's annual Hot Chocolate Nutcracker showcase. Allen created the ballet, which was recently the subject of the Netflix documentary "Dance Dreams: Hot Chocolate Nutcracker." According to Netflix, the documentary "spotlights Debbie Allen's career and follows her group of dance students as they prepare for Allen's annual 'Hot Chocolate Nutcracker.'" Oliver Bokelberg both directed and filmed the documentary.
"When it would come close to November, we started rehearsing on weekdays. So, it was Monday through Saturday or even sometimes Monday through Sunday," Phuong said. "The role I played was just going through rehearsals while [Bolkenberg] would come in and be backstage filming the process of it all."
Diving into the entertainment industry
Phuong knows the entertainment industry can be daunting, which stems from his work in commercial dance and acting thus far. His biggest piece of advice for young artists looking to break into the field is to conquer the fear of putting yourself out there, no matter your level of experience.
"I really recommend just going out for auditions even if you're inexperienced or afraid of what others think of you," Phuong said. "You should really push for it, train and hone your skills in the craft. At the end of the day, your hunger, drive and work ethic is going to pull you up."
---
By Brigid Murphy