USC Kaufman seeks applicants for part-time jazz lecturer
March 17, 2020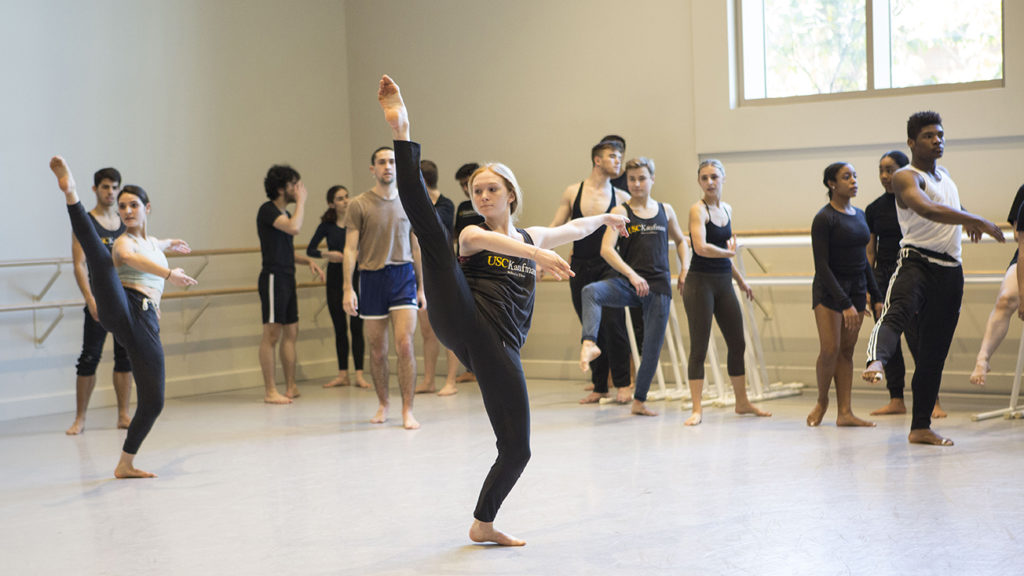 USC Glorya Kaufman School of Dance invites applications for the position of Part-Time Lecturer in Jazz Dance to provide specialized instruction in the area of Jazz Dance, specific to any of the following areas: Vernacular Jazz Dances, Commercial Jazz, Broadway Jazz, Concert Jazz, Jazz-Funk, Contemporary Jazz and Dunham-based practices with the ability to teach lectures in Jazz Dance history, African/Afro-Cuban Dance history and Latin Dance history for non-majors and majors. Knowledge and instructional experience desired include: Lindy Hop, Swing, Jitterbug, Women in Heels, Men in Heels, African and Latin Diaspora Dances. Additional experience in teaching other areas of dance is encouraged. Possible other fields of expertise could include teaching one of the following: Contemporary Dance, Tap, Break-dancing or Ballroom. Candidates will serve a diverse student population, must demonstrate a commitment to improving outcomes for historically under-served populations, and are expected to contribute to the School's diversity, inclusion, and equity efforts.
USC Glorya Kaufman School of Dance is interested in recruiting candidates who have demonstrated an ongoing, successful engagement with the highest standards of scholarship and/or creative activity, consistent with the expectations for excellence in a Research I university.
For more information about this position and to apply, please visit Careers at USC.