USC Kaufman announces Strategic Plan
July 11, 2020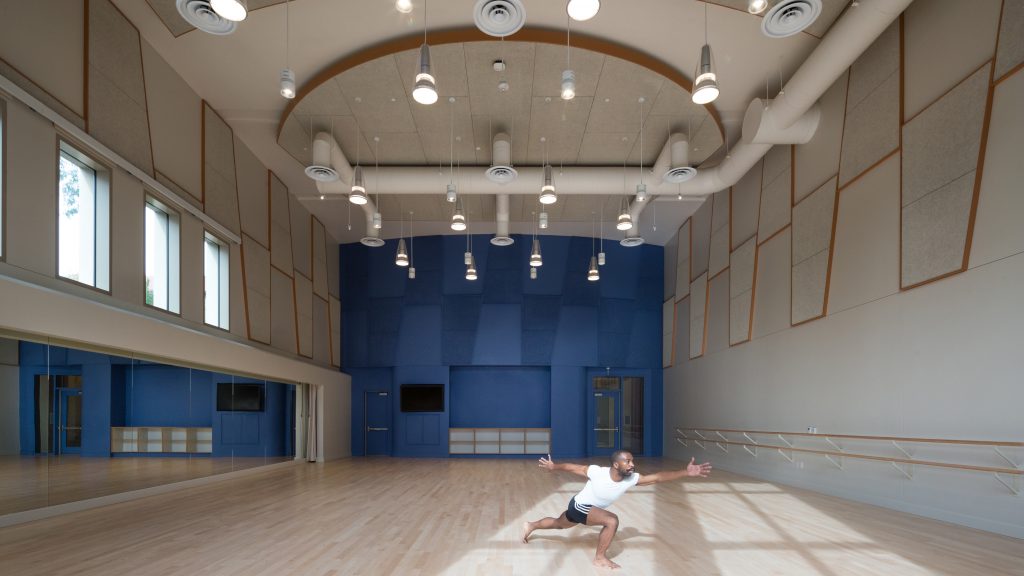 The USC Glorya Kaufman School of Dance completed a year-long process to craft its first, formal Strategic Plan. The objective of the plan was to clarify and solidify a vision and commitment to move forward in alignment with the schools's collective ideals.
Dr. Mary Campbell of Penelope Consulting Group guided the process, which cast a wide net of engagement. This included voices of the USC Kaufman faculty, staff, students and Board of Councilors. Input and feedback were gathered from these sources through focused interviews, SWOT analyses, surveys and multiple working group sessions.
The Strategic Plan was finalized in the spring of 2020, setting a blueprint on how the school will proceed over the next few years.
Affirmations
The Strategic Plan outlines USC Kaufman's Affirmations. They describe the valued commitments that guide the school. The Affirmations include five categories: excellence, belonging, risk taking, community and integrity.
Mission
The Strategic Plan states USC Kaufman's overall Mission, or their reason for existence. They want to work toward "Empowering dance thought leaders through artistry and scholarship."
Vision
The section on Vision depicts USC Kaufman's ideal future as a school and community. USC Kaufman asserts itself as a school for dance training, scholarship and innovation. This inspires a robust view of dance and abundant future possibilities and careers.
USC Kaufman's Vision further describes that, as a living laboratory for The New Movement, they strive to upend traditional notions of dance. They aim to push boundaries in both the educational and professional realms.
Located in Los Angeles, USC Kaufman recognizes their commitment to lead the future of dance in their community and the world. They seek to create a network of artists and partners who will support USC Kaufman and the dance world for years to come.
Finally, the Strategic Plan reveals dance as the ultimate collaborative art form. This will manifest as the direct result of the rigorous scholarship, training and mentorship students receive while attending USC Kaufman.
Strategic Goals
The overarching goals designed in the Strategic Plan show how it will come to fruition over the next few years. Each goal has a target completion date between August 2020 and May 2022. Some of the upcoming goals for the end of 2020 include:
Charge the equity/diversity/inclusion (EDI) committee to explore and define USC Kaufman's definition of and commitment to belonging and create more opportunities for EDI sessions among students, faculty and staff that build upon progress to date and further our ideals to create true belonging at all levels of USC Kaufman.
Leverage faculty discussions to date to create and propose to the university curriculum committee a graduate program reflective of the values and ideals of the USC Glorya Kaufman School of Dance vision, including a plan for staffing and other administrative resources required to support it.
In addition to overarching goals, there are several goals which fall under each of USC Kaufman's Affirmations. These include excellence, risk taking, operational integrity and community and belonging, which are merged into one comprehensive list. These goals include target completion dates as well.
Transforming the Field
In line with USC Kaufman's Vision, they will continue to push boundaries in ways inspired by The New Movement. The Strategic Plan foresees bridging connections between research and practice to reveal new possibilities in art, society and culture.
USC Kaufman recognizes its deep and meaningful impact, not only within the world of dance, but among all arts and entertainment industries. In the coming years, the school will strive to transform the field and create new opportunities for students, faculty, staff, alumni and collaborators.
Read the full 2020-2022 Strategic Plan.
---
By Brigid Murphy