Student Blog: Collaborating with composition majors
March 18, 2018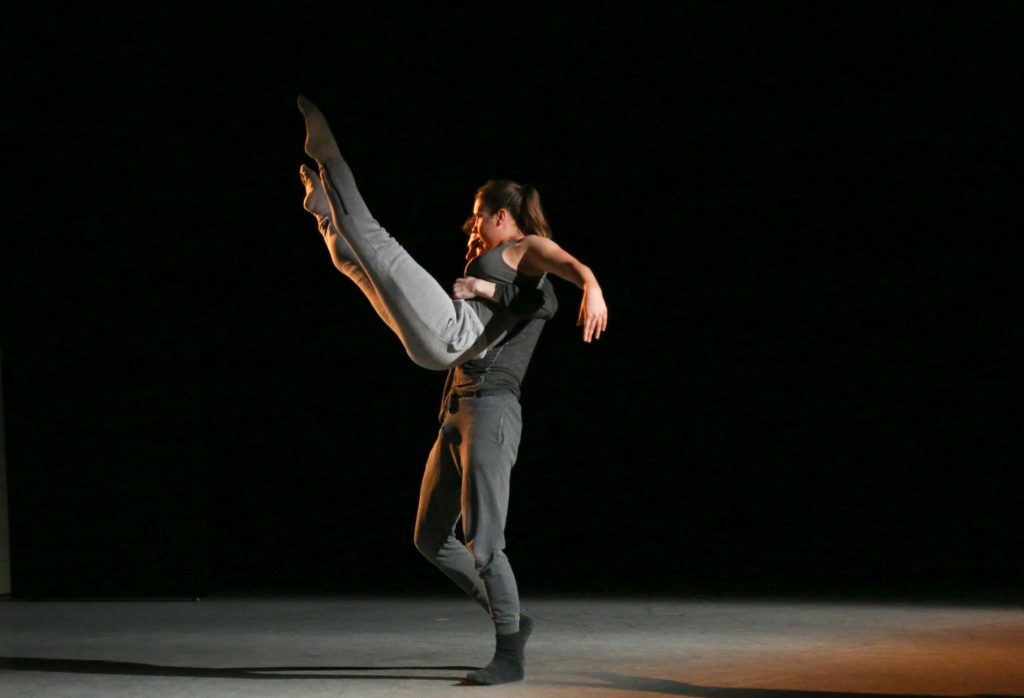 By Alyssa Myers
There is a journey in collaboration that is uniquely humbling. I am so glad that my fellow colleagues and I were able to experience this journey through a project with composers; for the sophomores' Choreographers and Composers showing, we were given the opportunity to work alongside composition majors from the Thornton School of Music.
Creation and conversation
This conversation provoked a new way of approaching the choreographic process. It was a complete game changer, especially since we were choreographing in groups—two or three dancers to one composer. All around, the task of putting forth this show required both composers and the choreographers to mesh our creativity together in order to pursue a uniquely designed product.
Conversation with our assigned composer and our fellow choreographers was the most crucial element of creating our work. Articulating our ideas in harmony with the composers became a tool we built through practice during the process. The relationship that conversation in composition created was truly inspiring. As the show days come closer, it was evident that the imagination and creativity of all the groups involved in the production were each very different and very striking.
New directions
Of course, collaboration has its difficulties. But like diamonds from coal, some of the most valuable ideas come from areas of tension. It is amazing to see the constant growth within our own class. Everyone is breaking boundaries, challenging ideas, and creating an environment for change in the dance world. I am truly honored to be among and be one of these incredible artists. I hope our class will continue to surprise itself with composition that alters our perception of dance's trajectory.