Student Blog: Fighting on with family
October 10, 2016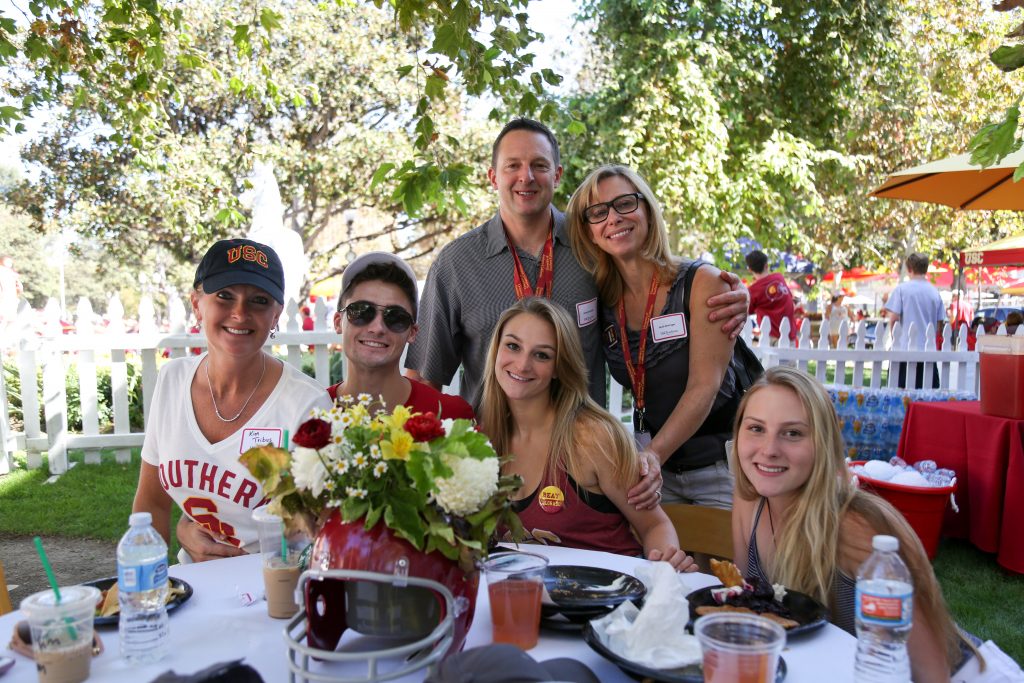 As much as I am loving my experience and new family at USC Kaufman, it was heartwarming to have a little bit of home in California during Trojan Family Weekend. I don't think I've ever been so excited to share with my parents a taste of the remarkable journey I've had over the past seven weeks, and introduce them to my incredible friends and professors.
Thursday morning, I was greeted by smiles from some of the freshmen's families, all eager to watch our contemporary class taught by Professor Patrick Corbin. They got an inside scoop on what those classes have consisted of so far–exercises from the Horton and Graham-based modern techniques as well as the Taylor style guided by Professor Corbin's passionate energy and spirit. The excitement continued on that night with two student choreography shows. Families, friends, and teachers got to witness the brilliance of twenty-two sophomore choreographers who presented their pieces to an audience for the first time. The uniqueness of each piece of choreography and the artistry from the freshman and sophomore dancers was unforgettable. I know how phenomenal my Kaufman peers are just from being in class with them everyday, but watching their creative minds come to life in their own choreography was a whole new level of inspiring.
Friday was another special day of Trojan Family Weekend, as all fifty-one Kaufman dancers were involved in the shows for the first time this year. The three showings of "Repertory Works in Progress" took place in the beautiful performance studio that accentuated the movements of the dancers in works by George Balanchine, Paul Taylor, William Forsythe, Alejandro Cerrudo, and d. Sabela Grimes. In addition to the gorgeous dancing, I was ecstatic with the support everyone gave, always offering to help out and giving the most genuine words of praise and advice. The showing left my parents beaming…my dad exclaiming that he "had never seen such a diverse show where every individual stood out in their own unique way." It's safe to say that he and hopefully many others were inspired by the preview and will be cheering us on in our November BFA performances!
The rest of the weekend was spent by more family time, whether that included football, the beach, or other plans in the lively city of LA. As my family heads back home, I can't wait to continue growing as an artist and update them on the new outstanding stories and adventures I know I'll have coming up at USC Kaufman!