Student Blog: USC Kaufman goes to Paris
June 2, 2023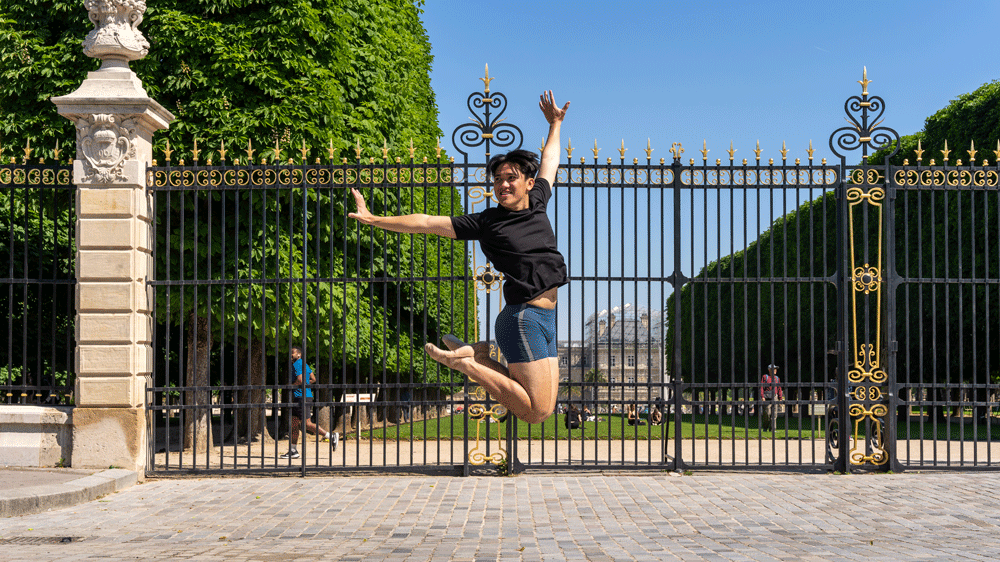 Hayden Rivas (BFA '24) chronicles an "unforgettable" three weeks in the City of Light.
Over the last several weeks, I have had the incredible opportunity to be a part of the USC Maymester program in Paris. In describing this course, it was stated, "During this three-week Maymester, students will be in dialogue with the evolution of art, music, and dance through interactive encounters with Parisian spaces. This experiential history class will examine some of the many cultural legacies of the City of Light, allowing students to not only broaden their cultural literacy but also reflect on their own positions as global ambassadors of music, dance, and culture."
As I sit here and reminisce about some of my time in the enchanting City of Light, I can't help but feel overwhelming gratitude for the unforgettable experiences I've already had. From collaborating with diverse students hailing from USC to immersing myself in the vibrant Parisian culture and indulging in the realms of dance, photography, and filmmaking, this journey has truly shaped me in ways I could never have imagined.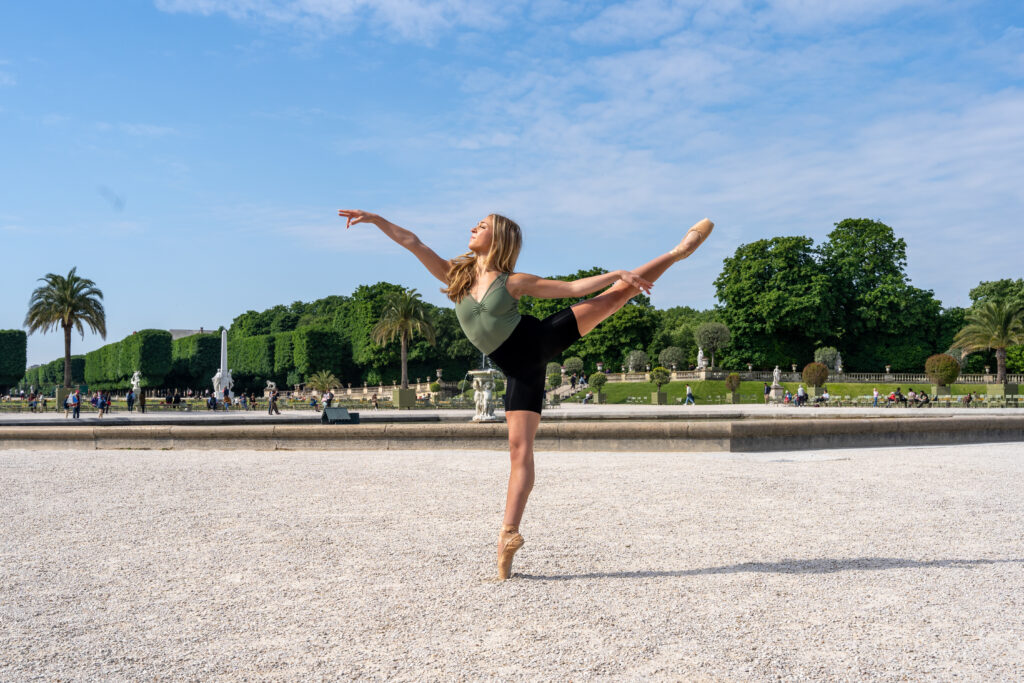 Embracing Collaboration and Diversity
The USC Kaufman and Thornton Maymester program brought together a group of talented and diverse students, each with their unique passions and perspectives. It has been a joy to start collaborating and creating alongside these individuals, merging our ideas and talents into a tapestry of cultural understanding. We have embarked on a collective journey, pushing boundaries and expanding our horizons.
Experiencing Paris: A Feast for the Senses
Paris, with its rich history and artistic allure, provided the perfect backdrop for our transformative adventures. As I stepped into the city, a sense of anticipation and wonder washed over me. Our days were filled with exploration and discovery, visiting national monuments and museums, and exploring the beautiful streets of Paris.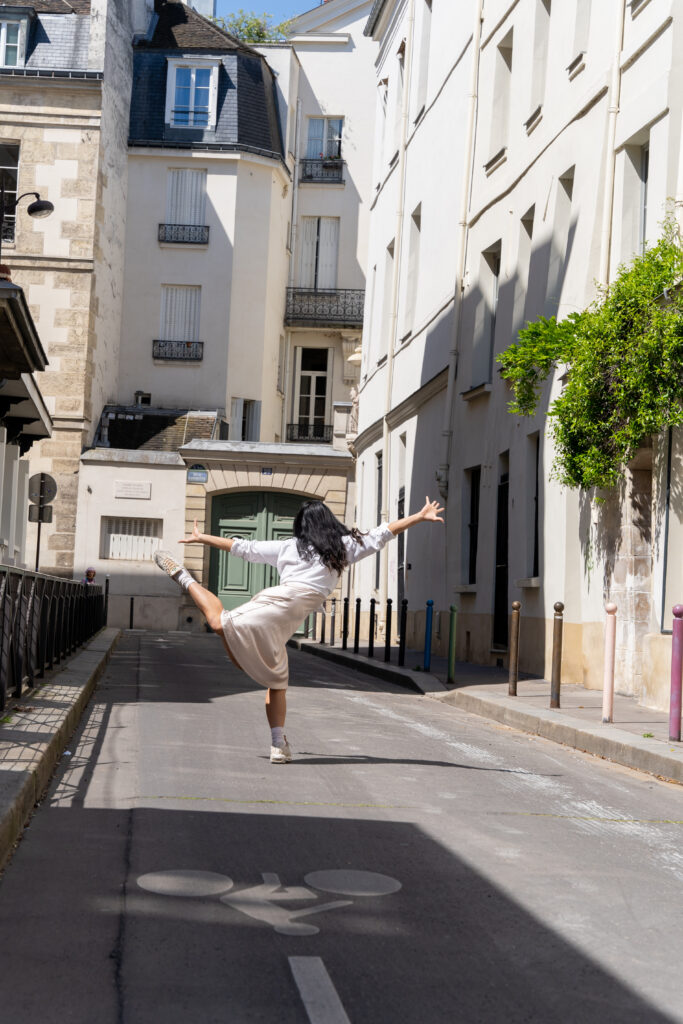 Immersing in the Arts
During this whirlwind week and a half, I had the privilege of immersing myself in the arts, particularly dance, photography, and filmmaking. The performances of Puccini's La Bohème and Batsheva Dance Company's MOMO, choreographed by Ohad Naharin, left me spellbound. The passion and talent displayed on stage was awe-inspiring, and I felt incredibly fortunate to witness such breathtaking performances.
As a creative, the opportunity to experience these performances firsthand was a dream come true. However, my creative journey extended beyond the stage. I also had the chance to pursue my love for photography and videography. Capturing the raw emotions and grace of my colleagues during a dedicated photoshoot allowed me to merge my passions, freezing moments in time that would forever encapsulate the spirit of Paris.
Exploring the City
Our walking tours through the charming streets of Paris offered glimpses into the city's fascinating history and culture. From iconic landmarks like Palais Royal and Arc de Triomphe to the bustling energy of Champs-Elysées, each step unveiled a new layer of Parisian magic. It was during these explorations that I discovered not only the tangible history but also the intangible essence of Paris, embracing its rich artistic heritage and timeless charm.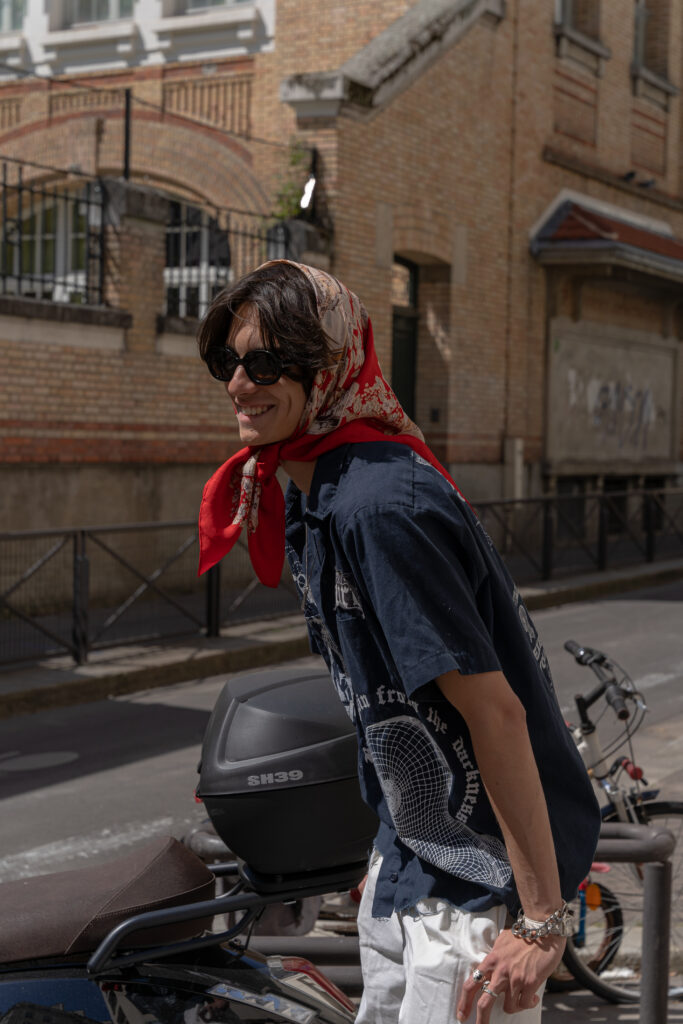 Reflecting on the Journey
As I reflect on the last week and a half, I am filled with gratitude for the transformative experiences and the incredible individuals I shared this journey with. Collaborating with diverse students from USC opened my eyes to new perspectives and enriched my understanding of the world. The beauty of diversity became a driving force behind our collective creativity, inspiring us to push the boundaries of our artistic endeavors.
While my ultimate goal is to pursue dance post-graduation, this Maymester experience reaffirmed my love for photography and videography. It reminded me that creativity knows no boundaries and that my passions can intertwine and enhance one another. The opportunity to brainstorm a film idea for our final project further fueled my artistic aspirations, challenging me to think critically and express myself through visual storytelling.
In conclusion, USC's Maymester in Paris was a whirlwind of inspiration and personal growth. The experience allowed me to collaborate with diverse students, immerse myself in the vibrant Parisian culture, and explore the realms of dance, photography, and filmmaking. From the captivating performances of La Bohème and MOMO to the breathtaking streets of Paris, this journey will forever hold a special place in my heart. I am immensely grateful for the opportunity to be a part of this transformative experience, and I am excited to continue my artistic pursuits with newfound vigor and a broader perspective.
---
Blog and photos by Hayden Rivas (BFA '24)