Student Blog: My first fall final performance
November 21, 2017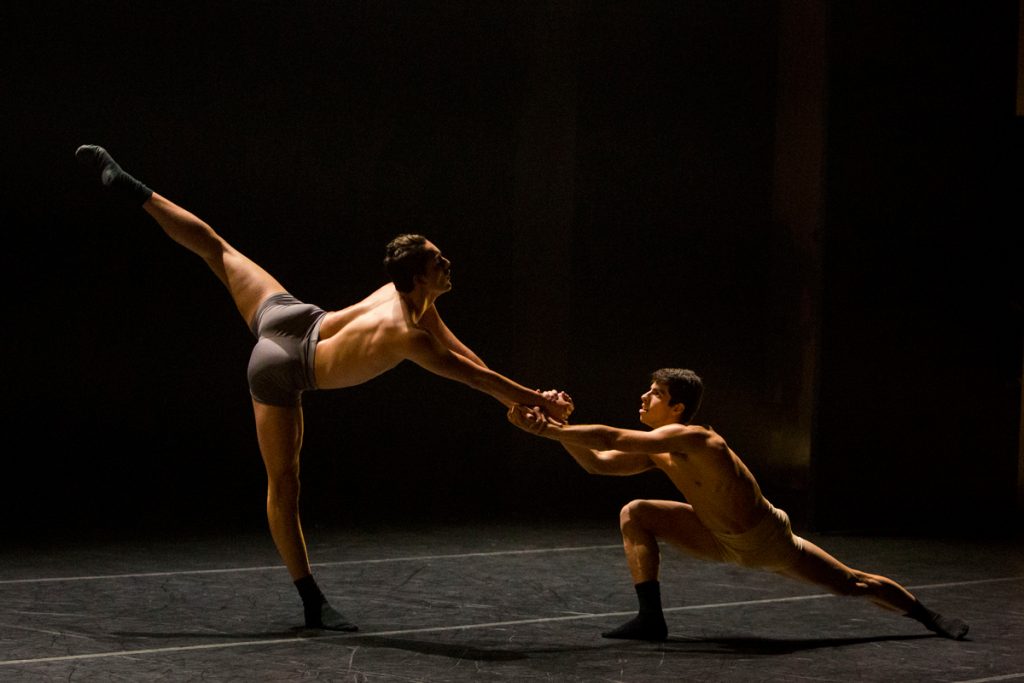 The BFA Fall Performance is no joke. As a BFA freshman at USC Kaufman, this is the very first show week I have experienced thus far. The freshman class, however, has already done so much. Learning Dwight Rhoden's "Hissy Fits," performing in other student works, and learning from incredible faculty and guest artists such as William Forsythe has bonded us as a class. All of the upperclassmen have been eagerly waiting to see the new freshmen experience our first week of shows, and now I know why. USC Kaufman show weeks are truly an unforgettable experience, due to the physical demands, the team bonding, and the overall excitement.
A marathon, not a sprint
During the week of performances, we have all of our normal classes to ensure that our bodies are ready to perform. It also helps to have the the opportunity to run the show on the stage throughout the week. Although this is a positive aspect of the schedule, it does get quite exhausting to dance throughout the day and perform at night. I can speak for all the freshman when I say that we are sore! Body maintenance, and taking it easy in rehearsal, is a must. Our faculty always mentions that the USC Kaufman experience is not a sprint–it is a marathon.
The Kaufman community experience
The connections that are made with the upperclassmen during show week a highlight of fall performances. We are lucky enough to have combined classes and share dressing rooms as a full Kaufman family. Through these opportunities, we are able to build a community throughout all three classes. This unification is what makes our community here so special.
Overall, my first show week experience was truly unforgettable. The connections that I made, the increase in growth, and the laughs, will ensure that the memories last a lifetime; I can't wait to create more.