Student Blog: Kyle Abraham
April 9, 2018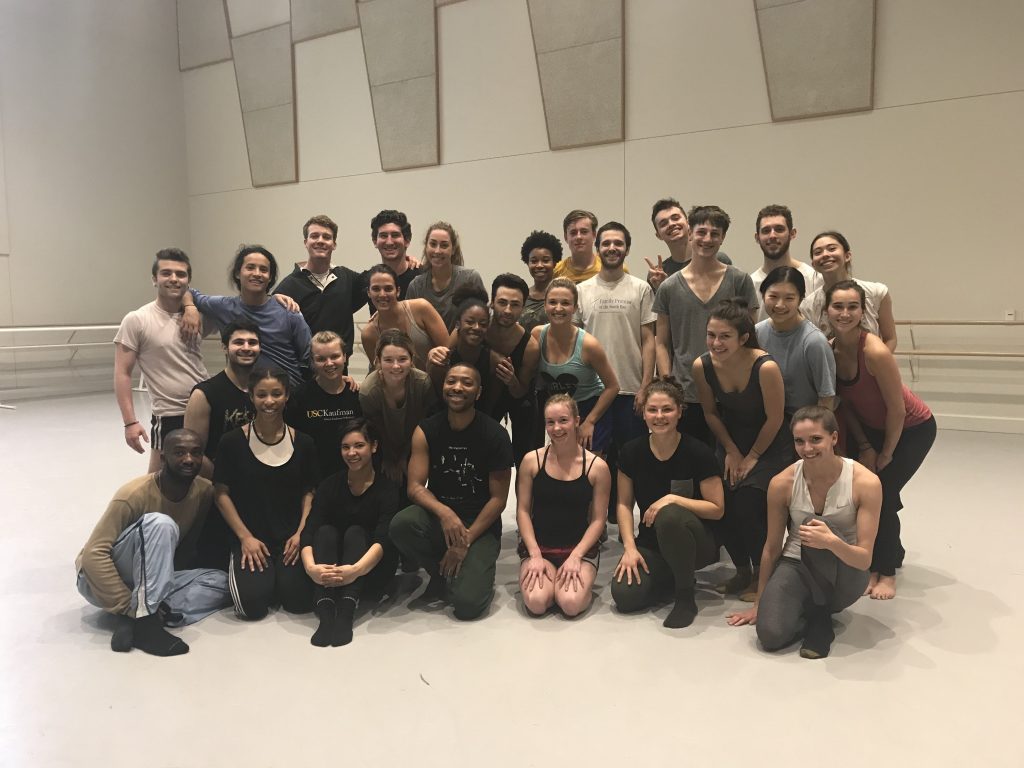 A momentary cloud of sadness fell over the juniors when word spread that Kyle Abraham could no longer teach his scheduled master class after spring break—so you can only imagine our excitement when this dazzling opportunity was returned to us last Thursday. Exhausted from shows and crawling to class with aching bodies, we all pulled it together for an hour and twenty minutes with one of the leading contemporary choreographers of our current dance world.
Warm introductions
My first experience with Kyle's class was the 2017 Jacob's Pillow audition. I was forewarned that it would be "pretty dang hard" but I was still unsure what to expect. Kyle's name often floated around the Kaufman halls when he attended our performances, but this audition would be my first official introduction. Before the class began, he circled the room to personally greet everyone and as he reached me he said, "I know you, I've seen you dance before," then smiled and finished his circle. The same warmth he shared with me that day was just as present on the day of his long-awaited master class.
Gracious and quick
Kyle was quick, clear, dynamic, hilarious and sweeter than pie.  His exercises were challenging and kept us fighting to stay afloat, but he supported us each step of the way. He graciously answered our questions, gave constructive corrections and never gave life to the stereotypes of "daunting" or "unapproachable" that someone with his résumé could easily uphold. That hour and twenty minutes kicked our butts, but it was oddly the most pleasant butt-kicking we could have asked for. My only complaint is that we don't have him all the time, but I guess school rivalry is school rivalry….(#BeatUCLA). We miss you Kyle! Come back soon.