Student Blog: Mock audition with Nigel Lythgoe
April 14, 2018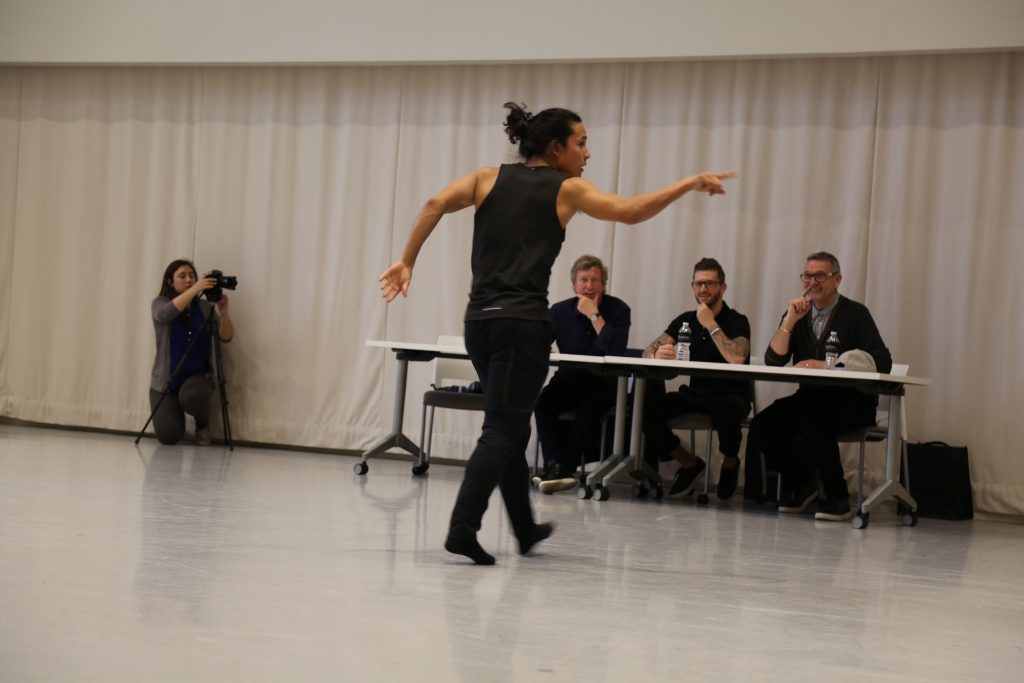 The hit reality television show So You Think You Can Dance took the world by storm when it premiered in July 2005.  I remember the day vividly, for it was the empowerment I needed to start dancing in the first place. In particular, seeing other male dancers moving with so much passion inspired my heart and spirit. The show provides a platform for dancers worldwide, and sheds a light on the artistic processes and blood, sweat and tears that go into being an artist in our field. As I have grown up as a person and artist, So You Think remains influential to artists like myself across the world.
Bringing the auditions to USC Kaufman
This month, the show began its quest to find the most esteemed dancers for Season 15, with a tour throughout the country. Nigel Lythgoe, creator and co-producer of SYTYCD, and a member of the board of councilors here at USC Kaufman, finished off the audition tour with a mock audition for the USC Kaufman BFA students. He brought along his colleague and co-producer Jeff Thacker, and renowned choreographer Travis Wall to judge the experience and give us real-time feedback as if we were on the show. They started by splitting up all the students into sub categories by styles – contemporary, hip-hop, ballet, jazz etc. From there, we would go in group by group, and individually improvise for the panel. Making direct eye contact with each of the judges–and transcending feeling while showcasing technical ability–would be the only way to make it to the next round of the audition. After everyone danced, they would explicitly tell you if you had made enough impact on them to perform a solo in the second round. Once you performed your solo, they would again provide feedback and tell you if you hypothetically made it to the "academy."
On-camera versus in-studio
Last year I had the privilege to audition for the 14th Season of SYTYCD and made it to the hip-hop round of the academy in Los Angeles. It was an opportunity that taught me so much about dancing on camera and the mentality it takes to be on a television show. Seeing my peers undergo this mock audition was inspiring because everyone went for it, even if it was outside of their comfort zone. At Kaufman, our repertoire emphasizes concert dance approaches with splashes of commercial elements. Different concert dance masterworks require a certain internalized feeling, whereas TV requires a very direct relationship with the viewing audience. Having the chance to dive into this commercialized experiment allowed us to tap into another side of our dancing and develop another tool to pull out of our box.
The So You Think You Can Dance process is one many dancers are curious to try out, and we were very lucky to have Nigel, Travis and Jeff give their time to cultivate an environment genuine to the real system used when auditioning prospective contestants. They offered invaluable knowledge for all students looking at the realm of dance on television, and other commercial dance aspects. I am sure it is an experience all Kaufman students will not forget, and cannot wait to tune in for the upcoming season of the show.