Student Blog: The perfect photoshoot pose
February 5, 2018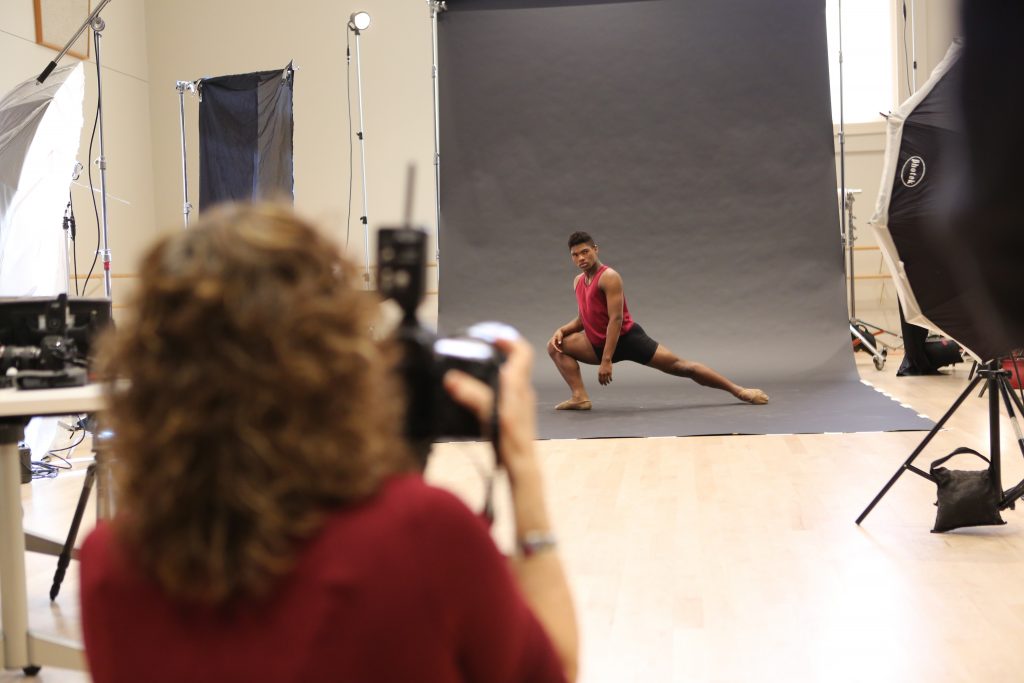 USC Kaufman hosted another official BFA photoshoot this past weekend, this time selecting students to represent the classes of 2019, 2020, and 2021. We spent two full days recalling and shooting moments from last semester's repertoire and student works performances.
Recreating repertoire
The building was bright and full of excitement as different groups were called onto the paper to shoot. On Sunday, I was called in to shoot sections of Unrestrained, choreographed by Ausia Jones (BFA class of '20) and Aware, choreographed by Jakevis Thomason (BFA class of '20). And of course, we absolutely love working with photographer Rose Eichenbaum, who never fails to capture the most stellar movements in real time.
It's all in the timing
This weekend, in fact, I encountered a stellar moment during the photoshoot. I was coupled with Sidney Chuckas (BFA class of '21) to capture a moment from Aware. With direction from Jakevis Thomason and Vice Dean Gates, Rose Eichenbaum was able to capture the most beautiful moment of Sidney and me in an airborne lift.
After the first take, Rose and Vice Dean Gates felt that it was going to be a good one. After a couple more tries, Sidney and I could feel it too. I was so proud of Jakevis for being so helpful, and for his guidance toward a great shot. Magical moments truly exist in our profession, and this weekend's photoshoot sure was one of those moments.