Student Blog: Revisiting Forsythe's "Enemy in the Figure"
August 31, 2018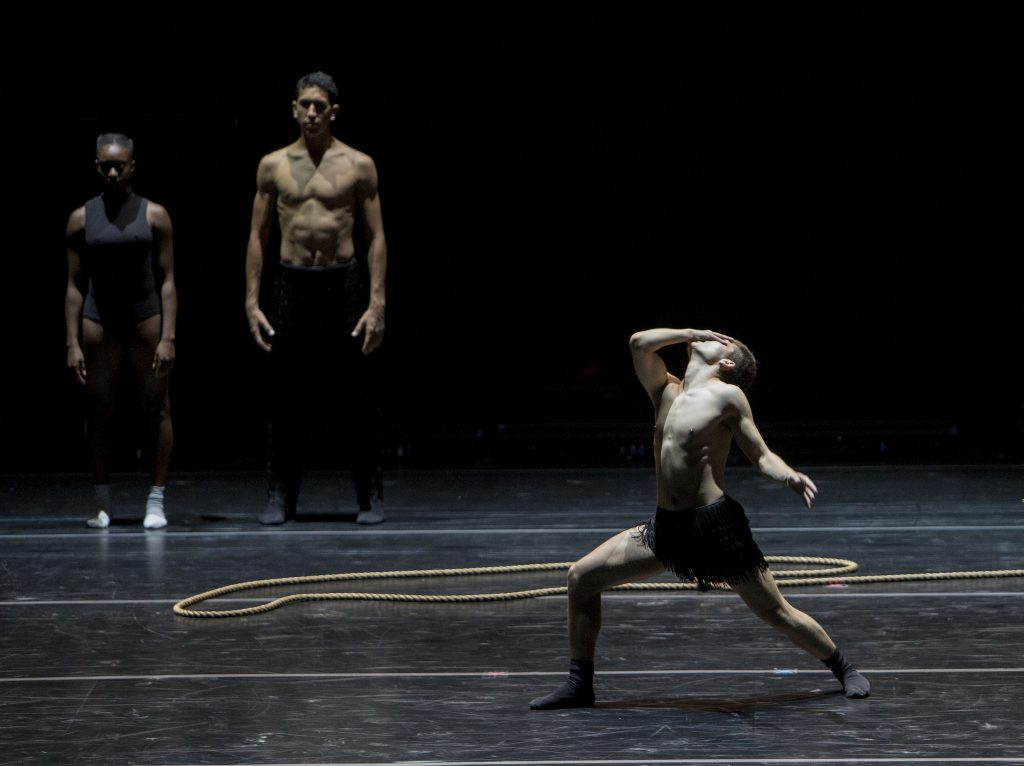 This past summer was one of my most exciting so far–I'm beyond grateful for the opportunity to travel to Vancouver, British Columbia and assist Professor Thomas McManus in restaging a work by William Forsythe on acclaimed company Ballet BC.
Remembering the work
My week spent in Vancouver was an incredible experience for several reasons, one of them being that the Forsythe work we restaged was Enemy in the Figure. I had learned and performed an excerpt of the piece during the spring semester of my freshman year at USC Kaufman, from Forsythe repetiteur Ayman Harper, who joined Professor McManus and I at Ballet BC this summer. It was an absolute pleasure to work with Ayman again, and I learned so much from watching him and Professor McManus interact with the company.
To prepare for this trip, I spent a lot of time studying the entirety of the piece, reviewing specific solos and duets and rehearsing my musicality. I worked with Professor McManus for a few days in Los Angeles to further prepare and rehearse before arriving in Vancouver. The preparation and time there proved very beneficial in learning about what goes on behind the scenes. I learned so much about what goes into staging choreography, and it is something that I would love to do in the future.
Full immersion with the company
Being at Ballet BC gave me a wonderful insight on what daily life is like working with a contemporary ballet company, which is one of my goals after I graduate college. I got to take company class with the dancers every morning before diving into Enemy in the Figure with Ayman and Professor McManus for the rest of the day. I would help teach and demonstrate multiple solos and duets, and jump from room to room–really, wherever Professor McManus or Ayman needed the most assistance. They were long and busy days, but all of the hard work definitely paid off!
I cannot express how much gratitude I have for this experience. As I mentioned, I admire the dancers of Ballet BC immensely, and it was an honor to be in the room with the company members and artistic director Emily Molnar, let alone get to know them. I even got to reconnect with one of my former Alonzo King LINES Ballet summer intensive teachers, Sandrine Cassini, who is currently the rehearsal director at Ballet BC. It was a terrific week in Canada!