Student Blog: Tackling student choreography
September 4, 2017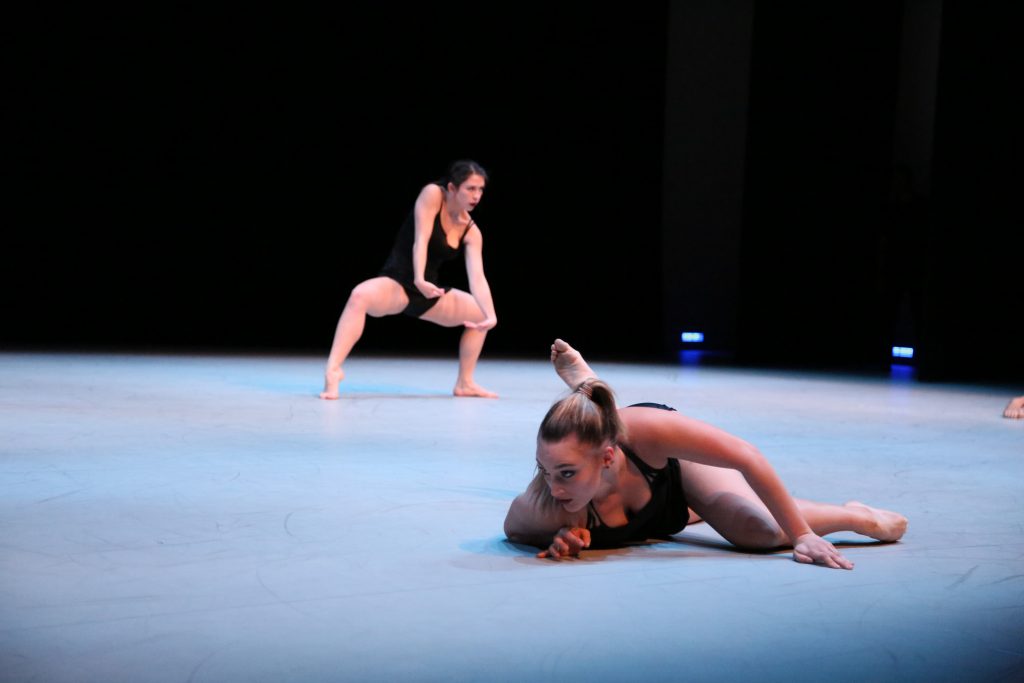 By Alyssa Myers
As the semester begins to unfold, myself and the class of 2020 have begun working on choreography of our own. Lasts semester's freshman choreography showcase brought so much light to our class; I can only imagine how a whole year of Kaufman curriculum can enhance our creative process. I am full of anticipation for the marvelous, challenging, and dynamic works we will be able to produce.
During this semester's work, we have been challenged to create small excerpt pieces, and in doing so utilize many the choreographic and improvisational elements we have studied over the past year. In the first Improvisation and Composition class we had this year, Professor McManus reinforced the vast amount of concepts available to us as we pursue creating work, phrases, and a idea as a whole on the stage. In particular, our class discussed the beginnings of our individual creative processes. Some use phrasework. Others used improvisation. Many of us began to realize how much Forsythe's improvisation technologies have become a backbone to collaboration, communication, and movement exploration.
In particular, I have found that these technologies allow me to produce choreography at a faster rate. Not that this is the goal, but that it allows for the problem moments, or the "writer's block", to become areas of interest, instead of a hinderance of ideas. Thinking about movement differently has allowed me to challenge myself to see how far I can take an idea, how far I can follow my arm in a certain direction, or how many times I can manipulate a set of movements to create multiple modalities of unique importance.
With all of these new discoveries unfolding before my classmates and I, I hope you can imagine my excitement for our progress as innovative thinkers and movers. With student choreography rehearsals already racing full force, many of my friends and colleagues have already laid the foundations of their final pieces. This is such an inspiration…witnessing and partaking in some of the most thrilling artistic development.
And with that, I wish my class one of our most amazing choreographic showcases yet!