Student Blog: Trojan Family Weekend Celebrations
October 30, 2017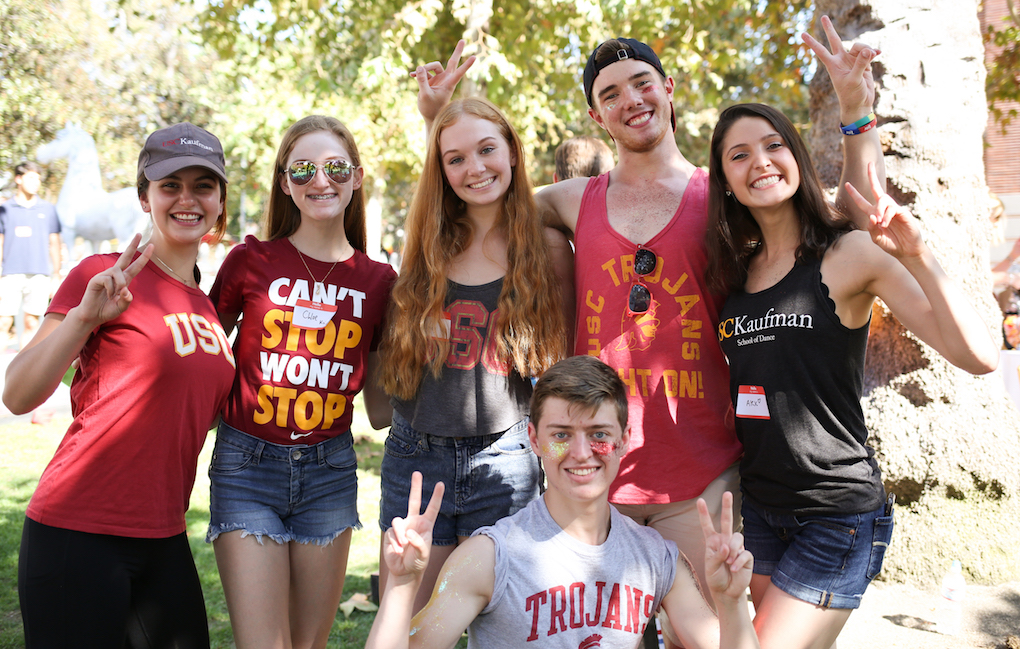 USC's Annual Trojan Family Weekend was full of exciting activities, with lots of mingling, delicious food, and of course, dancing! The weekend activities actually began on Thursday morning, where our parents were able to observe us in our different classes. Freshman parents, including mine, sat in to watch our contemporary class with Professor Corbin.
Making mom and dad proud
This was the first time my parents had seen me dance in two months, which made it that much more special. Later that evening was the premiere of the sophomore students' choreography show. The program consisted of ten pieces and two evening showings.
The next morning many Kaufman families joined Dean Cutietta and Vice Dean Gates for breakfast at the University Club, where parents and faculty ate and socialized together. This was followed by a Q&A session with the dean and vice dean and a tour of the Kaufman building. The tour was led by sophomore Kaylin Sturtevant, who showed the wall of firsts, the portrait of Glorya Kaufman, all of the studios, the viewing balcony, fitness room, collaborative space, and the classrooms. By then it was time for the first repertory show of three that evening. Each performance was a resounding success! The program consisted of six pieces: "Hissy Fits" by Dwight Rhoden, "Company B" by Paul Taylor, "Who Cares" (Concert Version) by George Balanchine, "Stomping at The Savoy" by E. Moncell Durden, "The Vile Parody" by William Forsythe, and "Beautiful People" by Christian Vincent.
Game day festivities
The following day, the dancers and their families attended the Kaufman tailgate to prepare for the game against the Utah Utes. Behind USC's monumental statue of Traveler the horse, and just across from Kaufman provided a day of festivity, games, and food. There were many pictures taken, competitive rounds of corn hole, and endless trips to the taco grill. Before long it was time to head for the game. Although it was a close game, the Trojans won by a single point in the last few seconds of the fourth quarter. Due to my busy schedule, this was only my second game of the season; and it was definitely one I am glad that I didn't miss!