Aimee Brotten
Tulalip, WA
BFA Class of 2024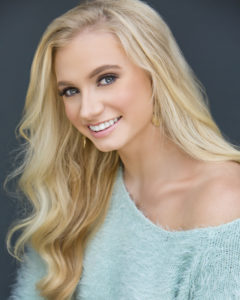 Where did you train?
At the age of 5, I began dancing competitively at Northwest Dance and Acro in Marysville, WA. From there, I continued training at Turning Pointe Dance Centre, Westlake Dance Center and danced on the competitive company of First Class Dance, where I trained in many genres and made lasting connections through dance conventions.
What inspires you?
I am inspired by dance and all that it brings to my life. Dance brings me a community, a family, and a path to self-discovery. Dance inspires me to create meaningful art and share it with the world.
Describe yourself in three words.
Passionate. Dedicated. Unique.
Tell us a fun fact about you.
I am missing two of my front teeth.
What does it mean to be a part of USC Kaufman?
I have aspired to be a part of the USC Kaufman family since I first decided to pursue a career in dance. Being a part of USC Kaufman means you are a part of a diverse, talented, and extremely inspiring family that becomes your support system as you embark on your post-high school dance journey. With students and faculty specializing in knowledge from a multitude of different backgrounds, you may be offered a new perspective each day. All while being underneath an amazing university that facilitates the opportunity for students to achieve their highest aspirations.