Aimee Brotten
Tulalip, WA
BFA Class of 2024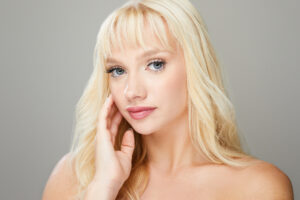 View Resume
Watch Performance Reel*
Born and raised in a small town outside of Seattle, Washington, Aimee Brotten paved her own way to become the multidisciplinary artist she is now. From taking open classes at ballet schools, to dancing in hip hop crews, to co-founding a competitive performance company, Aimee aims to break boundaries. Growing up, she trained all over Washington State and danced competitively across the U.S. and Canada. This journey ultimately led her to pursue her dream of becoming a dancer and choreographer at the USC Glorya Kaufman School of Dance.
While continuing to train and excel in a plethora of dance styles including contemporary, ballet, jazz, musical theater, and hip hop forms including house, locking, and whacking. Aimee's hybridity and love of all things dance is integral to her style and movement language as a dancer and choreographer. At USC, she has had the opportunity to perform works by Hope Boykin, Doug Varone, Dwight Rhoden, Paul Taylor, Jiří Kylián, and Kyle Abraham. During these four years she also had the opportunity to perform in A.I.M. 's program at The Joyce Theater in New York.
In conjunction with her BFA, Aimee will earn a minor in entrepreneurship from the USC Marshall School of Business. Her academic studies have allowed her to further her passion for fashion, engaging in projects that illustrate the relationship between garment design and physical movement. Upon graduation Aimee aims to dance in a contemporary company as well as work commercially, while continuing to develop her brand as a choreographer inside both the concert and commercial world.
*This performance reel requires a password. Please contact Elliott Scher at elliotms@usc.edu for access.