Amanda Peet
Dallas, TX
BFA Class of 2024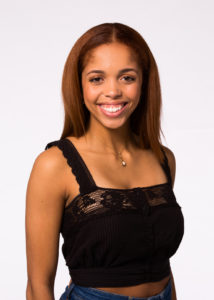 Where did you train?
Dance Industry Performing Arts Center.
What inspires you?
My fellow dancers! I am always in awe of the artistry and talent that the dancers around me possess, and I continue to draw upon their many qualities to inspire my own movement and artistry!
Describe yourself in three words.
Creative. Goofy. Passionate.
Tell us a fun fact about you.
My favorite food in the entire world is frosting. It's not really a food, but that doesn't matter.
What does it mean to be a part of USC Kaufman?
It means to be part of a community that promotes the cultivation of not only artists but scholar artists that are able to change the world with the unique education that USC provides.