Andrew Nash (he/him)
Dallas, TX
BFA Class of 2027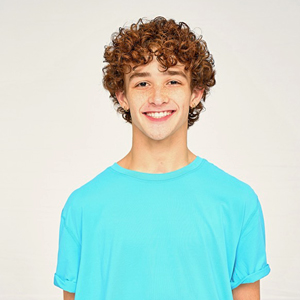 Where did you train?
I trained at Dana's Studio of Dance in Southlake, Texas. 
What inspires you?
I find inspiration from almost everything around me. But mainly I get inspiration from watching my friends and family accomplish their goals and aspirations.  Watching them succeed inspires me in all parts of my life.
Describe yourself in three words.
Adaptable. Persistent. Joyous.
Tell us a fun fact about you.
A fun fact about me is that I one-time modeled for JCPenny when I was 11 years old.
What does it mean to be a part of USC Kaufman?
Being selected to be a part of the Class of 2027 was a complete dream come true. To me, USC Kaufman is family that honors diversity and individualism in order to create a space of discovery and freedom in dance. I am honored to learn from these amazing educators and to grow which such phenomenal dancers. I am thrilled to be apart of this community and so excited for the next chapter.