Anja Tempel
New York, NY
BFA Class of 2024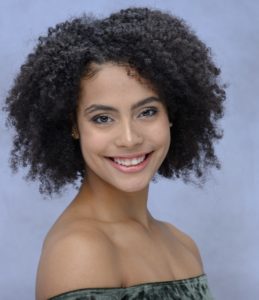 Where did you train?
I trained at The Ailey School, Fiorello H. LaGuardia High School of Music & Art and Performing Arts, and MOVE|NYC| Young Professionals Program.
What inspires you?
I am inspired by the feeling of creativity. When I feel a spark of passion and urgency to create or move, I find it hard not to embark on that emotion. This inspiration is also fed by the desire to explore. If an opportunity arises where I can learn more about myself, curiosity ignites, and I cannot resist taking action.
Describe yourself in three words.
Eclectic. Bubbly. Ambitious.
Tell us a fun fact about you.
I have a twin sister.
What does it mean to be a part of USC Kaufman?
Attending USC Kaufman is the stepping stone to the full manifestation of what I aspire to become. At USC, I have the opportunity to explore the curiosity that is instilled in my ability to create and move, as well as feed my hunger to learn more about myself and who I want to be in the world.